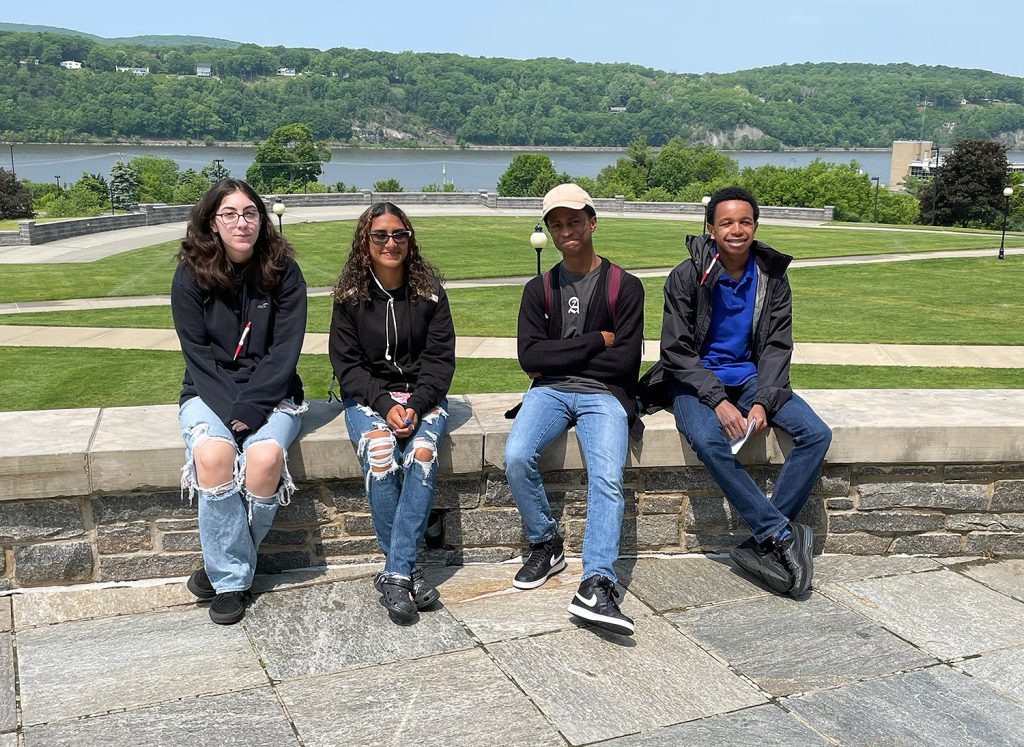 On Tuesday, May 23, a group of tenth grade Monticello High School students attended the Fourth Annual Youth Conference on Transformative Classroom Learning to show their Critical Inquiry Project. MHS English teachers Ed Gold and Dana Post accompanied the students to the conference, which was held at Marist College in Poughkeepsie. The event was hosted by Dr. Jevon Hunter, Professor of Education at SUNY Buffalo.
Sophomores Maya Fernandez, Austin Johnson, Mia Pena, and Julian Young presented their Critical Inquiry Project to a crowd filled with students and faculty from schools in Dutchess, Ulster and Sullivan counties. Their project entitled "How Can We As Photojournalists Tell the Untold Stories of Our Community?" captivated the audience as they demonstrated an understanding of Monticello High School and the Town of Monticello as juxtaposed communities with many 'untold' stories.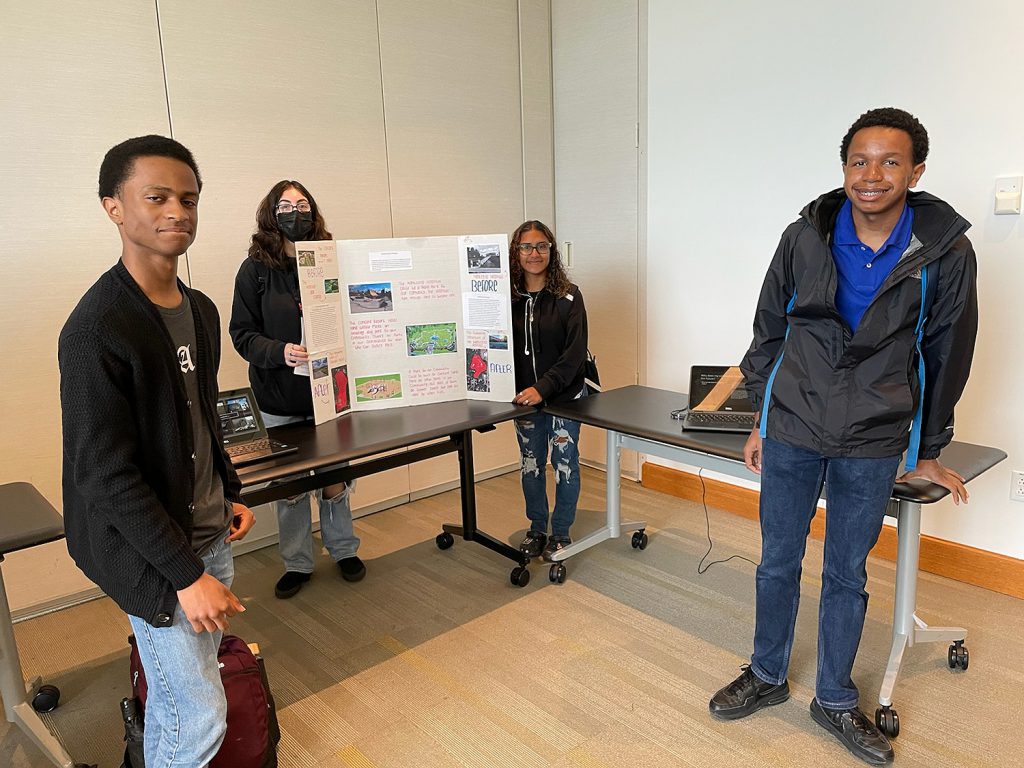 Congratulations to these exceptional students on their outstanding presentation and representation of the Monticello community.