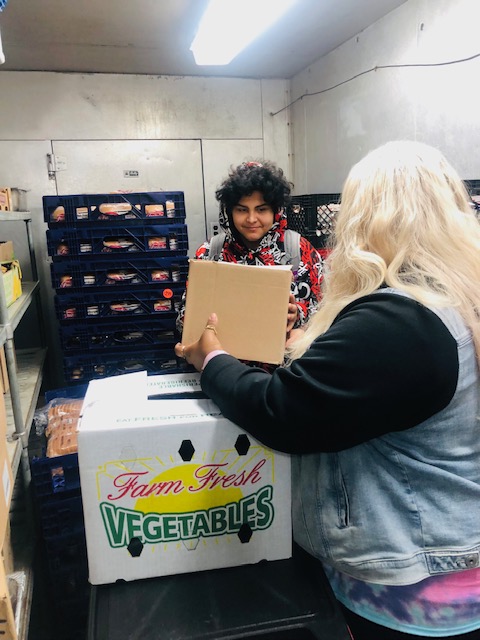 Monticello High School students in the Career Readiness program have the opportunity to learn and practice important skill sets through their work at the school's salad bar. 
The students have been working to help prep and display the salad bar since its inception in 2017, under the supervision of the food services department. The bar included fresh vegetables and a variety of toppings to give students a healthy meal choice. 
When the salad bar returned to the high school after a temporary pause due to the COVID-19, it incorporated not just fresh vegetables but fruit choices as well –all at no cost to students.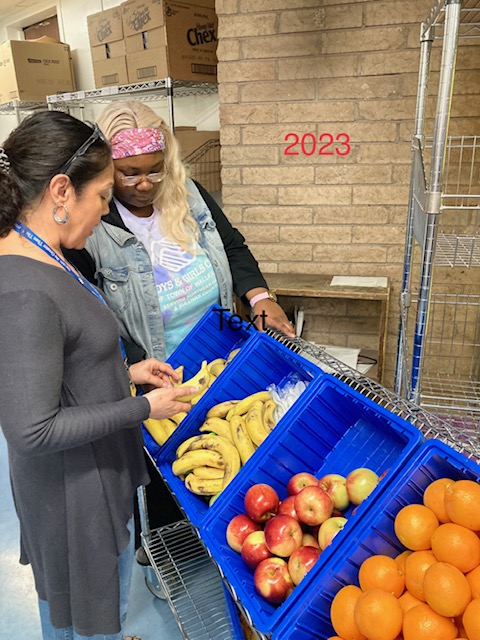 The Career Readiness students work hard to keep the salad bar clean and well-stocked Monday through Friday and service three lunch periods. They work with the food service department to order the fruit and vegetables, and wash, cut, bag, prepare and stock the bar with sealed portions to ensure a healthy, sanitary options. 
Aside from the salad bar, the students also prepare and stock the fresh fruit cart, which is located in the lobby near the gymnasium. Students are free to grab a fresh piece of fruit as a snack throughout the day.