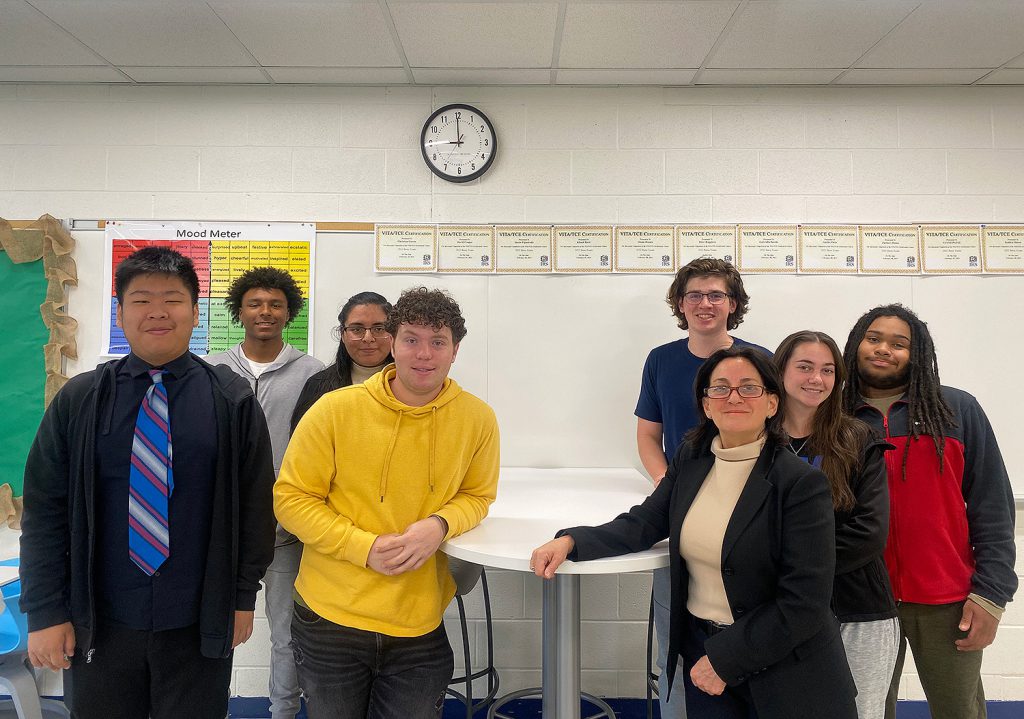 Monticello High School students enrolled in the NAF Academy of Finance program recently had the opportunity to sharpen their interviewing skills at a two-day workshop conducted by Jane Sorensen, NAF AOF Advisory Board Vice Chairperson. The informative workshop kicked off on Monday, May 1 with Ms. Sorensen introducing students to the concept of mock interviewing through various activities.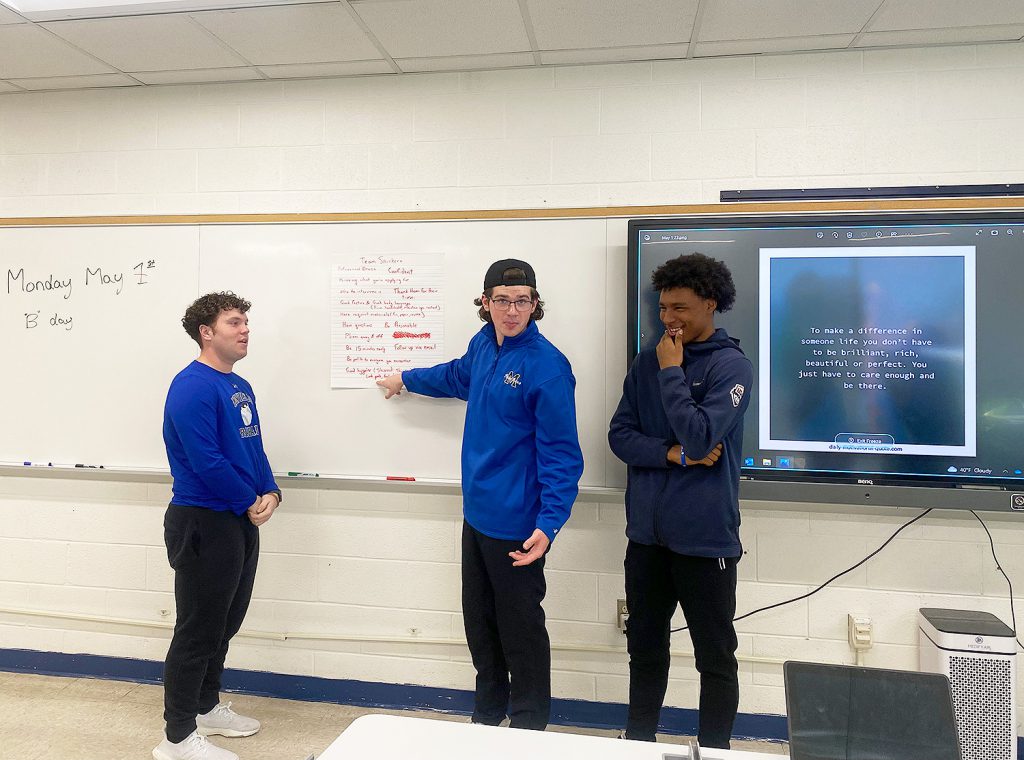 The first day began with Ms. Sorensen asking students to break into groups and brainstorm what they thought a mock interview was and how to prepare for it. After each group shared their thoughts, Ms. Sorensen gave students a handout that contained information on mock interviewing, helpful tips and common interview questions.
Ms. Sorensen then segued into her second activity and tasked students with researching the organization she works for, Every Person Influences Children (EPIC). They had to search EPIC's website for its mission statement, vision, values and annual report. The goal was for students to understand the value of research in the interview process, as it helps build confidence and readiness skills.
Day one of the workshop concluded with Ms. Sorensen showing students two videos – how to dress for an interview and what a professional interview experience looks like.
On Friday, May 5, Ms. Sorensen returned to MHS to facilitate the second day of the workshop, which started with a brief review of day one. Building off the activity from Monday, Ms. Sorensen asked students to research a major organization and find their mission statement, values, profit margin and its last annual report. IBM and Microsoft were selected at random for students to analyze.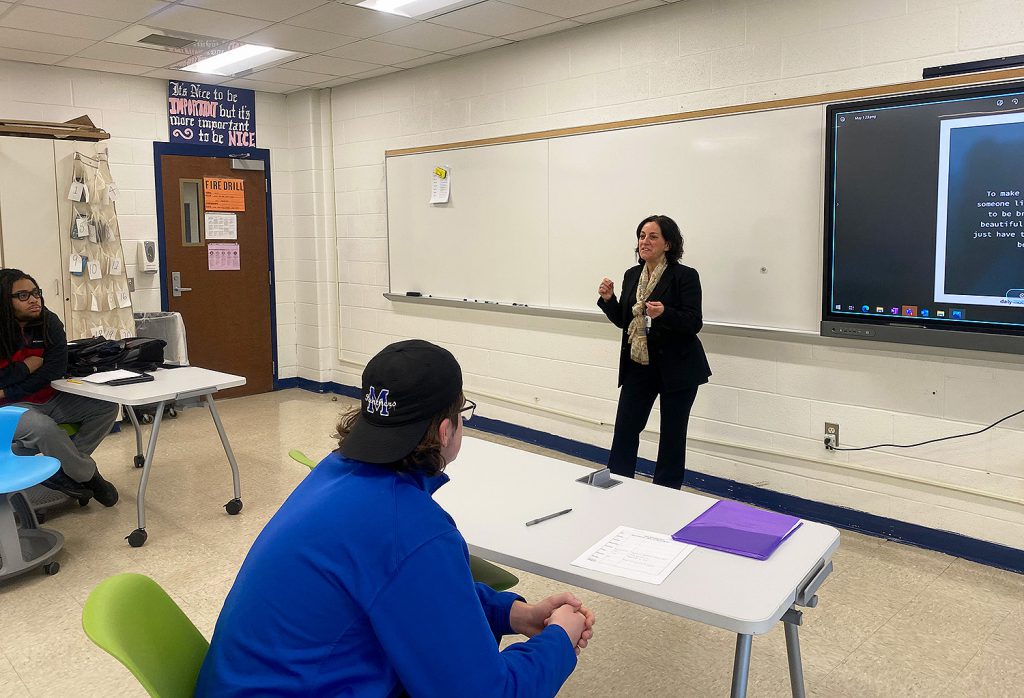 The purpose of repeating this exercise was not only for students to apply what they've learned so far, but for them to understand the value of preparedness. By researching an organization before an interview, students are equipped with facts and data about the company, thus showing confidence in themselves, ambition in wanting the job, and the ability to answer challenging questions.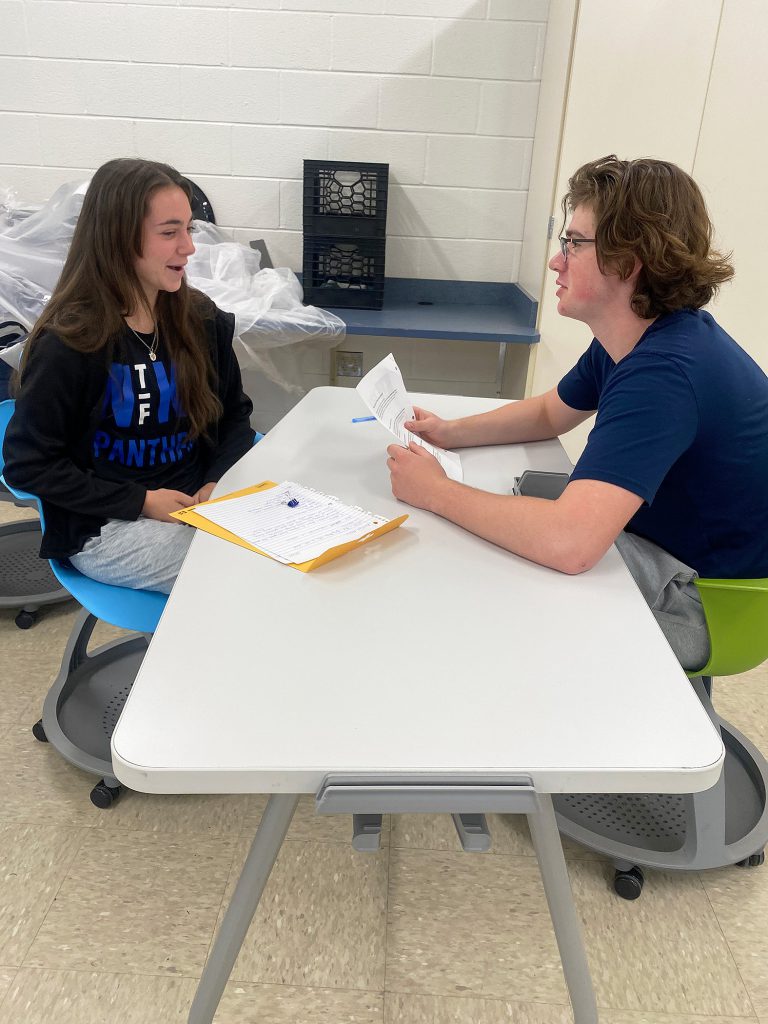 The workshop culminated with students participating in a mock interview experience. They worked in teams of two and were assigned the role of "job candidate" or "interviewer." Students responded to questions carefully and strategically, utilizing their newfound knowledge and the mock interview handout from day one. Students then switched roles to ensure everyone had the opportunity to be interviewed.
Nathan Borko, a NAF AOF student, shared his thoughts on the two-day workshop:
"The workshop provided very valuable information that will be helpful in the future for our professional careers and eventual job searches. I liked the group activities, as it allowed us to bounce ideas off each other and hear what others had to say. It was a very interactive workshop and an enjoyable experience."