October 17 – 21  is National School Bus Safety Week, and here at Monticello, we invite you to join us in celebrating our transportation staff who transport our most precious cargo. They're the first people our students see in the morning and the last people they see when they go home at the end of the day. They're driving up mountains and down village streets at 3:30 a.m. in the winter to see if the roads will be safe for school to open. They're doing the repairs and maintenance that keep 63 vehicles that drive 2,500 miles each day running.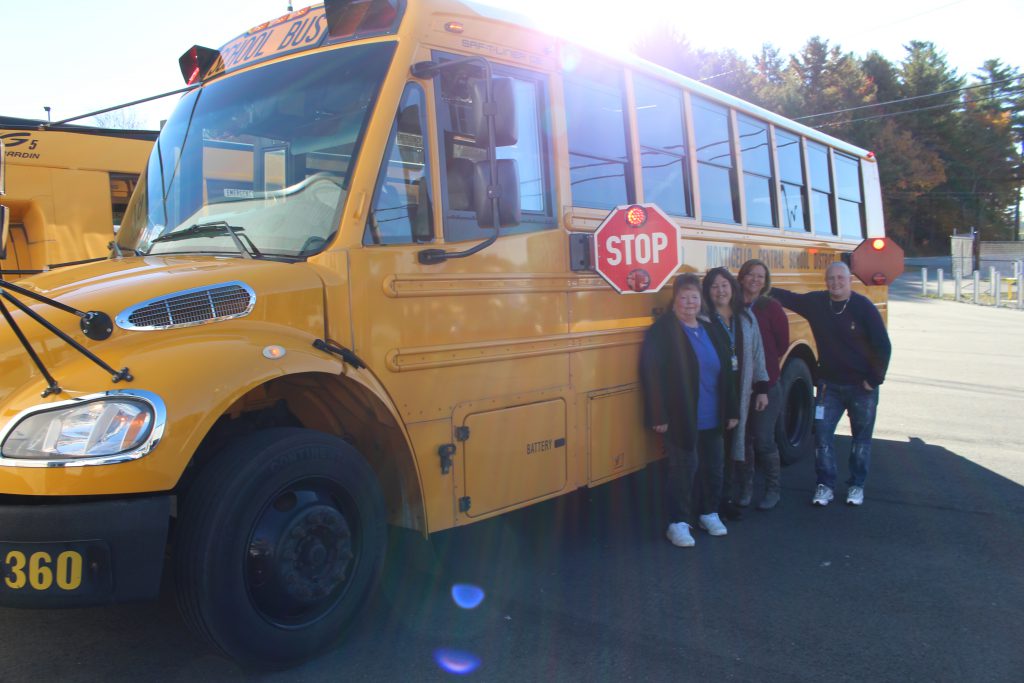 Transporting more than 3,000 children from point A to point B each day is a massive responsibility and as such, there are many federal, state and local laws and procedures governing school transportation. The administrative transportation team is responsible for ensuring that the entire operation — from the employees, to the budget, to the vehicles themselves — stay in compliance with these regulations. School bus drivers must regularly undergo a series of tests, including physical exams, defensive driving courses, as well as tests that are both behind-the-wheel and written. School buses undergo inspections from the Department of Transportation every six months to ensure the vehicles are operating safely.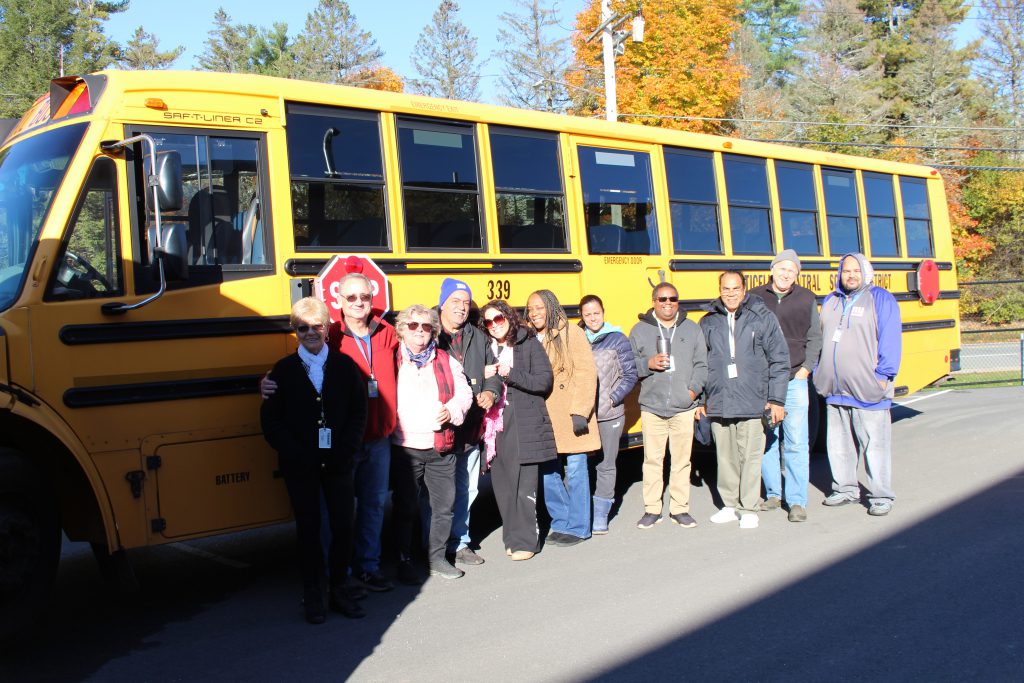 While the bus drivers may be the face of the department, there are plenty of other staff members working behind the scenes. The administrative and clerical staff members ensure that the entire operation is running smoothly and in compliance with all federal, state and local guidelines.  Bus monitors assist students with special needs. Dispatchers route the buses and field phone calls. 
In our brand new transportation center, mechanics maintain the buses, making sure each vehicle is safe and meets the Department of Transportation's standards. Currently, there are three mechanics who are responsible for the maintenance of more than 60 vehicles.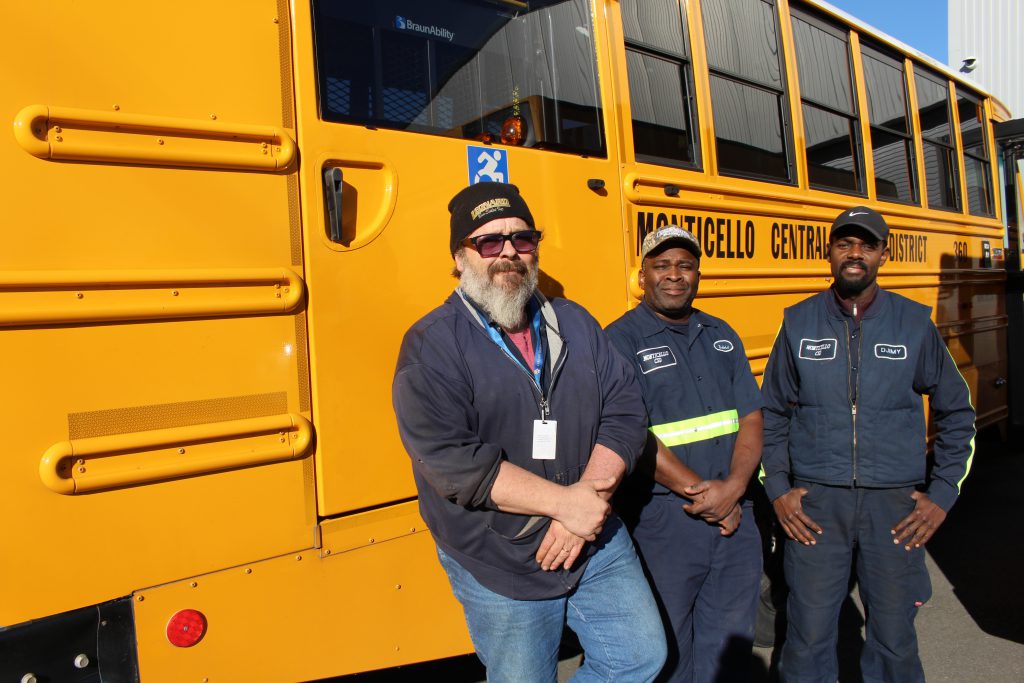 "This is a smaller number of mechanics than we typically have," Director of Transportation Robin Sklar said. "Even though they're working with a skeleton crew, they have put in a tremendous amount of hard work and dedication to keep our fleet running safely. They're an essential part of operations here, and we're so grateful for their effort." 
While all members of the transportation staff work in unison to ensure our students have a safe bus experience, the partnership of our parents is critical to our efforts. Here are some bus stop safety tips from the National Association of Pupil Transportation Services.
Interested in joining our team?
The Monticello CSD Transportation Department is always seeking drivers and monitors. These are great roles for applicants who have the desire to work with children, are personable, dependable, calm under pressure and value safety. Substitute positions are available, and paid training is provided. For more information, visit the transportation employment page.