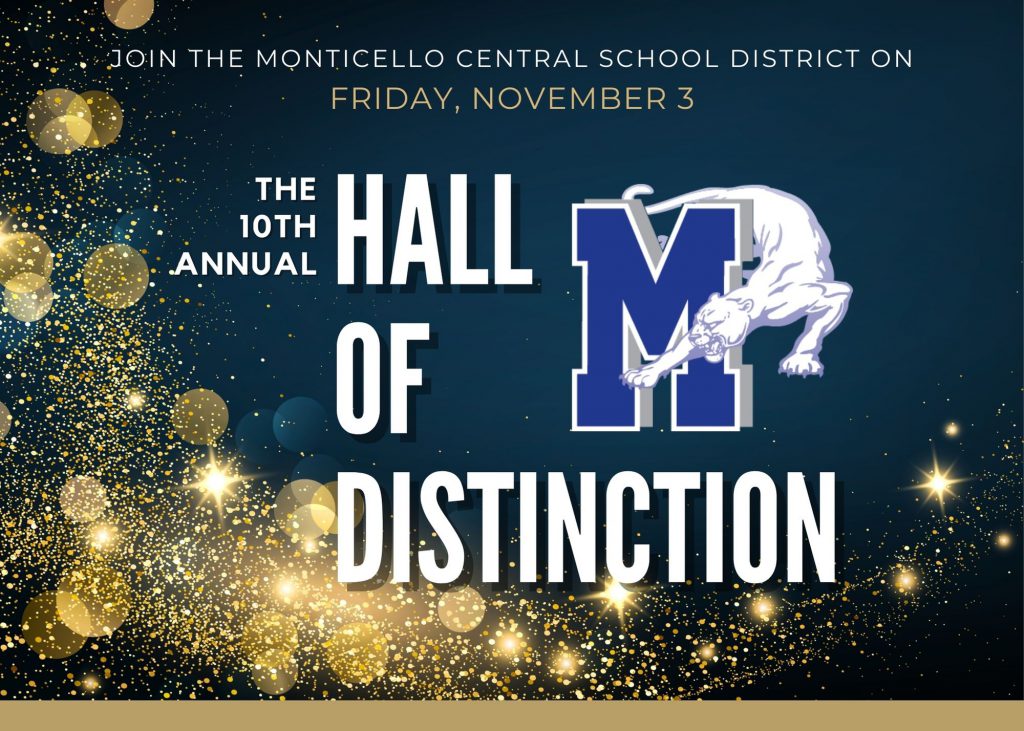 The Monticello Hall of Distinction Committee has selected four accomplished individuals to be inducted into this year's class for 2023. The inductees are:
Dr. Ralph S. Breakey, Class of 1911
Julian Dawson, Class of 1999
Shirley Hornbeck, Class of 1953
Antoinette Williams, Class of 1986
The 2023 Hall of Distinction ceremony will be held on Friday, Nov. 3 at 4PM at Monticello High School in the Arnold Packer Hughs Auditorium. Families and friends of inductees, in addition to the Monticello school and local communities, are invited to attend and celebrate the exceptional impact each of these remarkable individuals has made in their respective fields.
"This year's nominees span generations of Monticello High School alumni. These inductees have demonstrated distinction and excellence in their service to the community at large," said Dr. Matthew Evans, Superintendent of Schools.
Furthermore, Hall of Distinction inductees will share their stories with current Monticello High School students on the day of the ceremony. They are invited to visit high school classes on Friday, Nov. 3, to speak to students about their lives and how they got to where they are today.
"We see a great benefit for our current high school students to hear from MHS alumni on how the school shaped them as individuals and prepared them for their success," said Superintendent Evans.
The Hall of Distinction honors highly successful alumni, former board of education members and former employees who have achieved distinction, outstanding accomplishments or made significant contributions within their school, family, career, community and/or personal lives. It was established during the 2012-2013 school year and is located in the lobby outside of the Arnold Packer Hughs Auditorium in Monticello High School.