It looks like any other normal day on the playground at the George L. Cooke Elementary School, with students laughing and jumping, doing their best dinosaur impressions and chanting in unison. But, for the second-grade students in Joana Dutcher and Danielle D'Agata's class this is all part of learning important foundational math skills.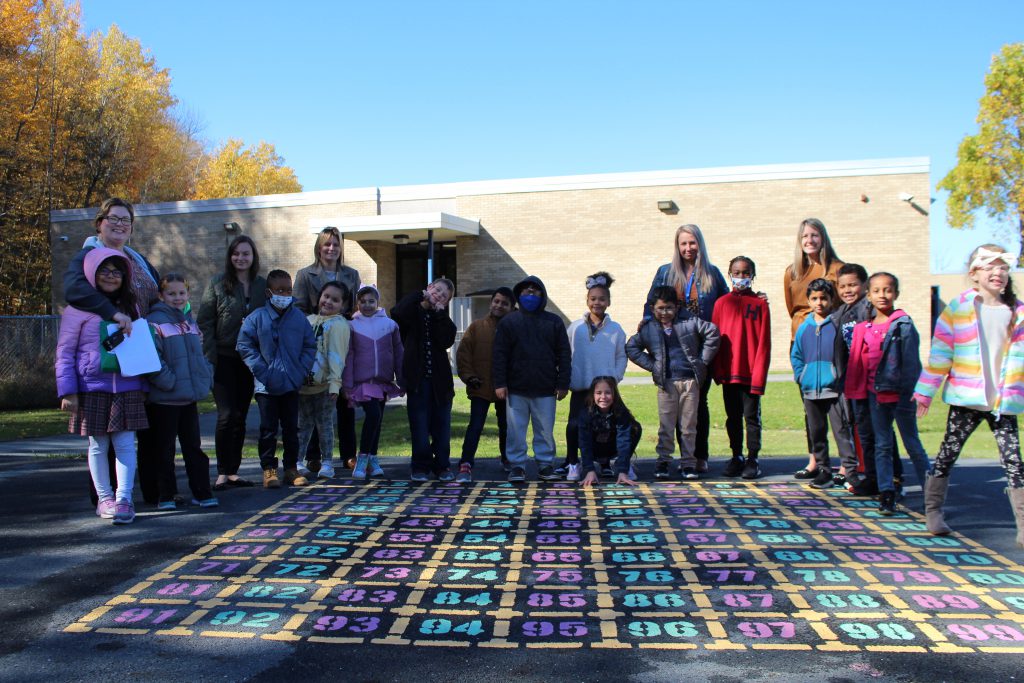 Over the summer months, Ms. Dutcher and Ms. D'Agata, along with Cooke staff April Lasky and Irina Natale, and Ms. Dutcher's daughter, Maura (a Robert J. Kaiser Middle School student) volunteered many hours to paint a "100s chart" on one of the Cooke playgrounds. A 100s chart displays the numbers 1 – 100 from left to right in rows of 10. It's a time-honored tool that helps build foundational math skills in students. While they're typically displayed on a classroom wall or handed out as one-sheeters, the chart the group painted at Cooke is outdoors, allowing students to integrate fresh air, sunshine and movement into math class. After a season of success during the school's summer academy, the group once again came together to add a second chart on another Cooke playground.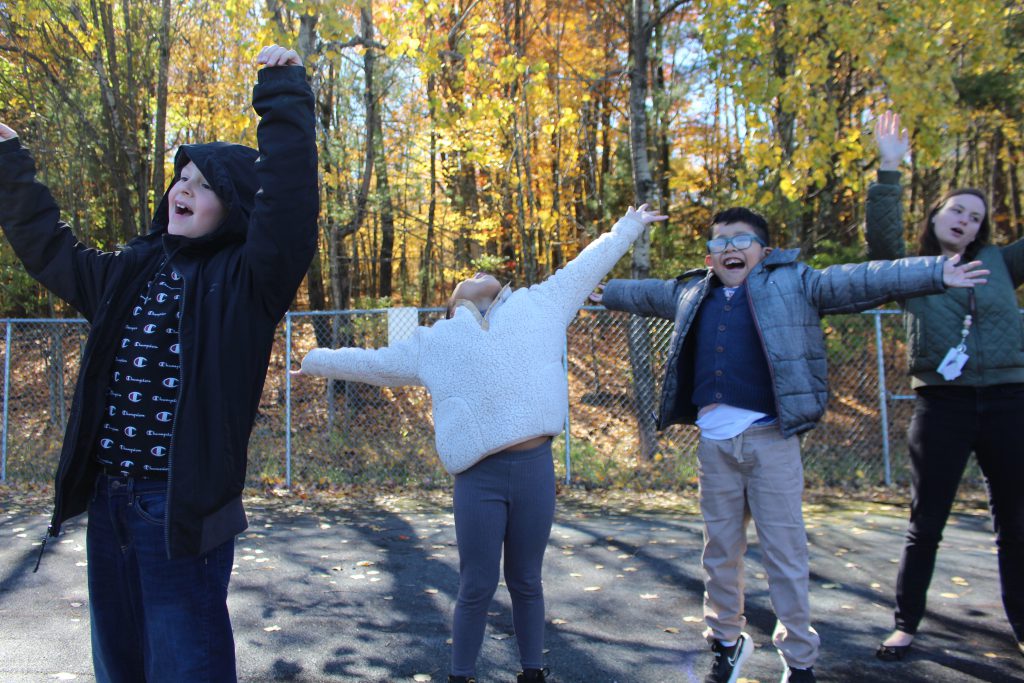 "Lots of research shows that incorporating physical activity into learning helps students learn," Ms. Dutcher said. "It works well in all subjects, but it's particularly useful for math."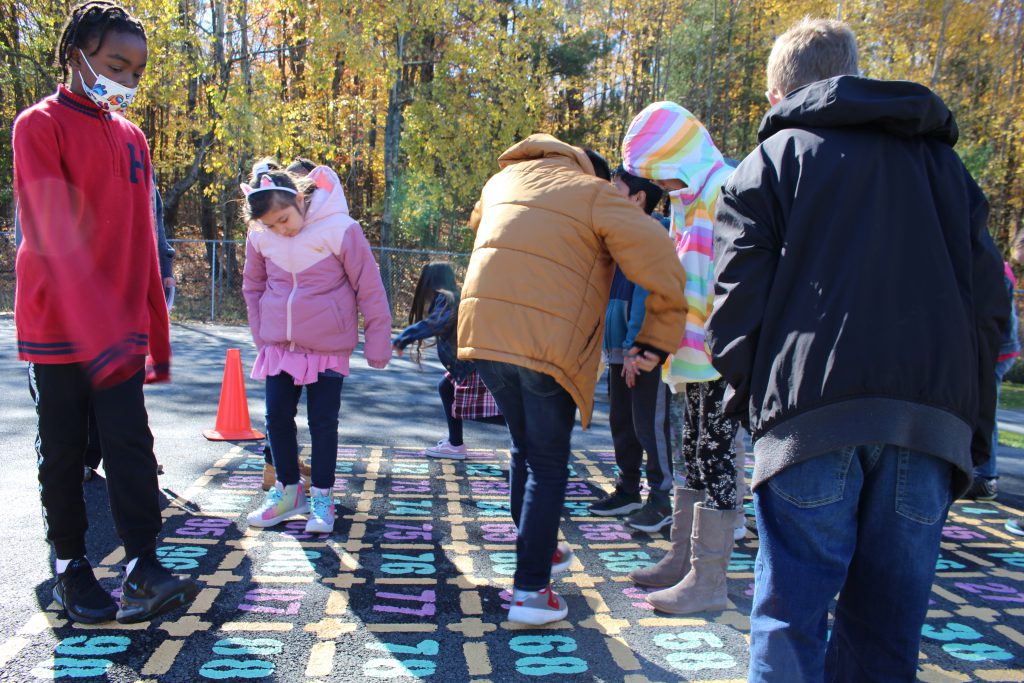 On Oct. 19, the second graders enthusiastically demonstrated how their class has been using the 100s chart. Students identified, and raced to stand on, particular numbers as Ms. Dutcher called them out. They pretended to be dinosaurs as they marched across the playground counting loudly in unison, and stopping to roar at every third number. They did exercises as they counted in patterns.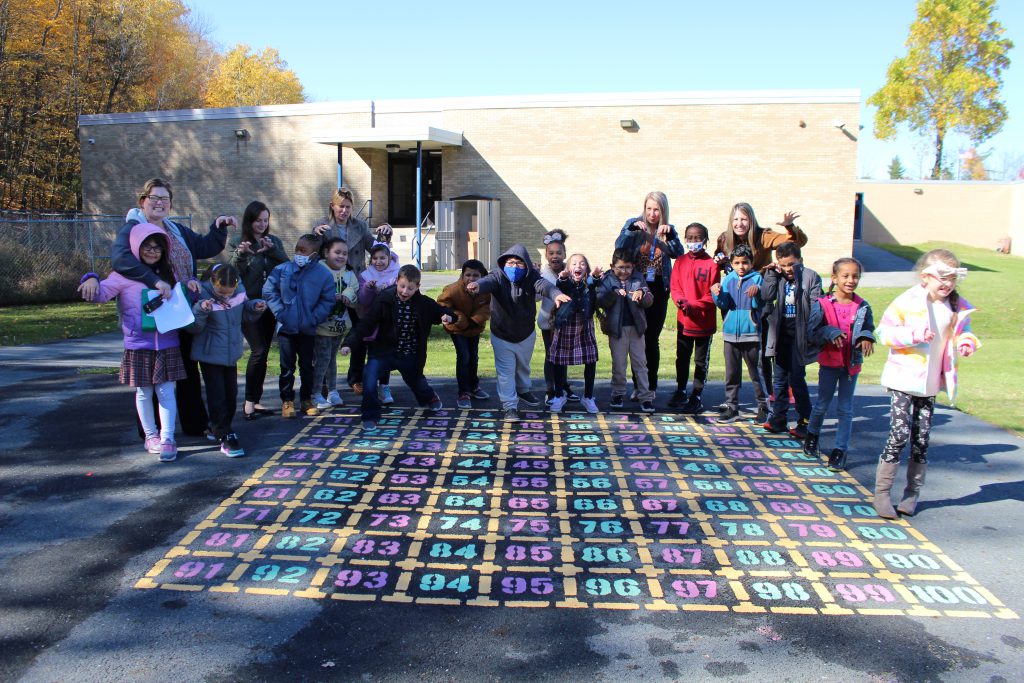 "It can be used to help with basic number recognition, identifying odds and evens, place values and so much more," Ms. Dutcher said. "It's flexible for all grade levels, and the students love seeing the bright colors and spending time outdoors."