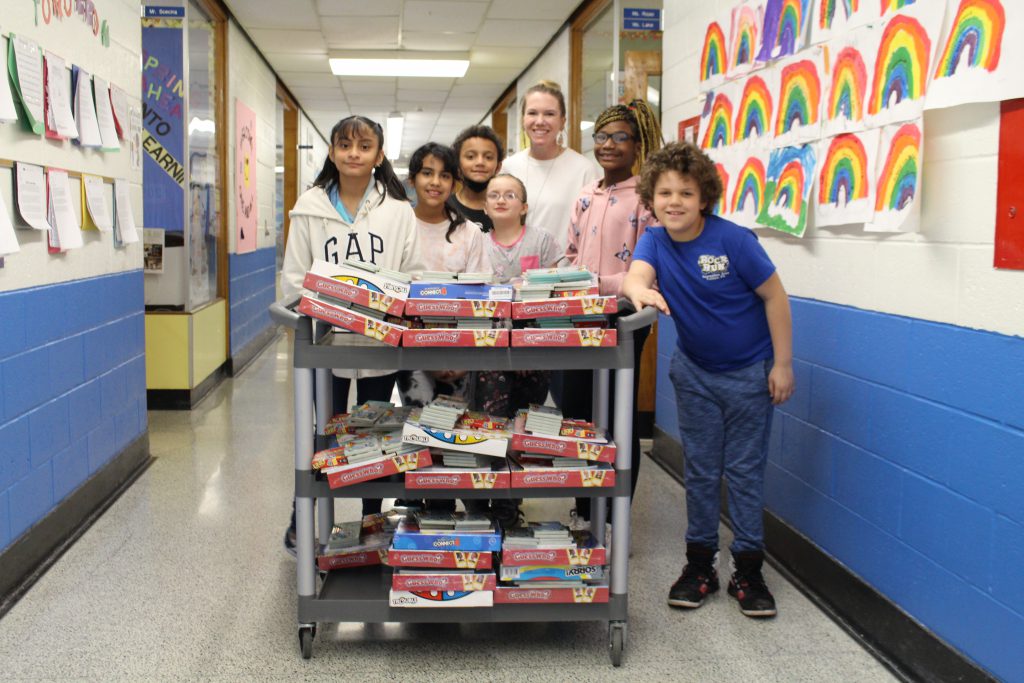 All year long, students at the Kenneth L. Rutherford Elementary School have been stocking up their pencil boxes with trinkets from the KLR School Store. The school store, an initiative coordinated by teacher Carolyn Rojas and staffed by KLR student volunteers, sells items such as pens, pencils, pencil grips, stamps, stickers, notebooks and more – all for under $1.
"It's a big hit with the kids," Ms. Rojas said. "They're always so excited when it's their turn to shop."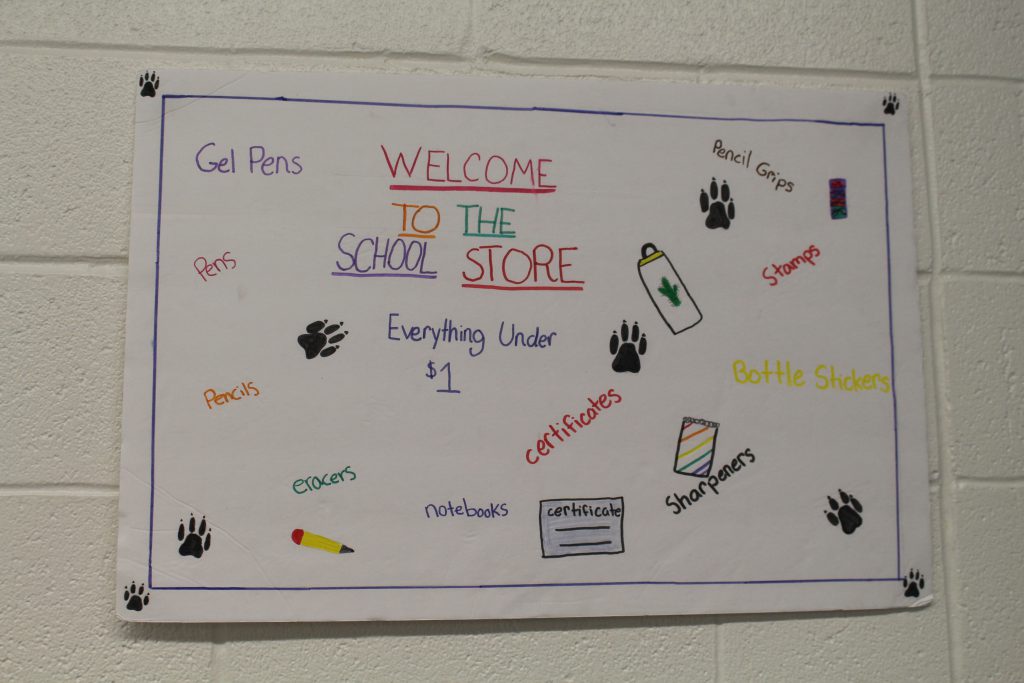 Last week, the students even got to see a return on their investment. Using some of the store's profits, Ms. Rojas created goody bags for each classroom to share containing games and activities. On Wednesday, March 23, Ms. Rojas' fourth-grade students pushed a cart filled to the brim with these bags, pausing at each classroom door to hand them out. The students were excited to receive the gifts!