Kenneth L. Rutherford fifth-grade students celebrated the completion of their Drug Abuse Resistance Education (DARE) program with a graduation ceremony on Friday, May 6. According to the program's website, DARE is a police officer-led series of classroom lessons that teaches children from kindergarten through 12th grade how to resist peer pressure and live productive drug and violence-free lives.
"This program covers substance abuse, bullying, cyber safety – it's a whole package of things that they may encounter as they grow," Undersheriff Eric Chaboty said during the ceremony's opening remarks. "It gives them the tools to navigate these situations, and to make the correct choices. DARE is the first step in that process."  
All DARE graduates had the opportunity to write an essay describing how they plan to use what they learned in the program to improve their lives and achieve their dreams. 12 essays were chosen from the entries and the authors read them aloud during the ceremony.
The winners from each class were:
Mrs. Whipple: Mikayla Guatierrez, Areli Hernandez-Rivera, Vladimir Petrov
Mrs. Bowles/Mrs. Futrell: Alyssa Jackson, Sofia Salcedo, Kai Thompson-Perry
Mr. Law: Leslie Pintado, Riccardo Rodriguez, Carmelo Villanueva
Ms. Einhorn/Mrs. Brenner: Emin Harba, Kristen Harris, Elvin Prado
Ms. Plass: Zair Muhammad, Yamilette Nieves, Nahla Salzman-Hunter
Mrs. Wendt: Jaleesha Abraham, Amara Robinson, Jaylisa Williams
Mrs. Kreeger: Johanna Perilla-Buitrago, Jacob Sepulveda, Emily Stein
Mr. Scecina: Clara Campbell, Annabella Caycho, Whitney Despagne
Ms. Komatz: Chardae Davis, Censear McDonald, Damien Zahorchak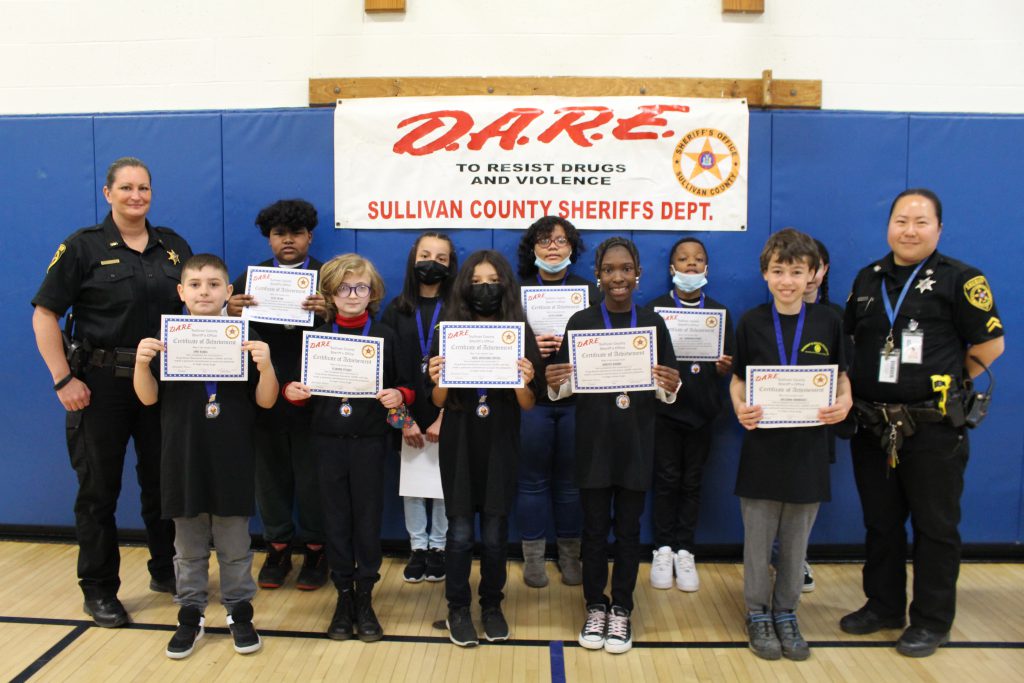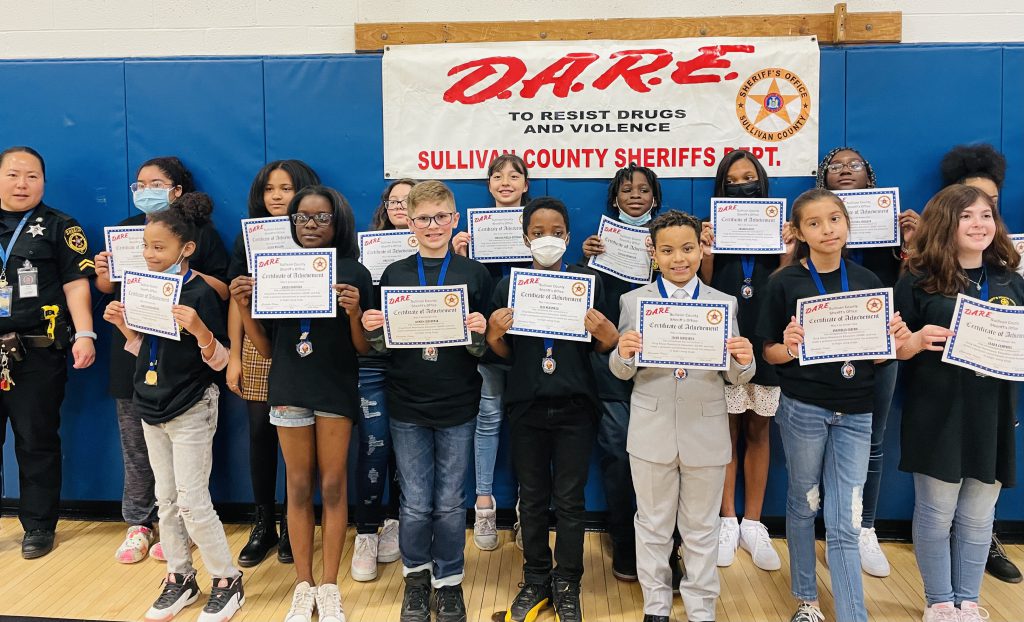 After the winners read their essays, each DARE graduate received a certificate of completion and a commemorative coin.
"On behalf of the Kenneth L. Rutherford Elementary School, I want to thank Undersheriff Chaboty, Lieutenant Alvarez, Corporal Ionta and Lieutenant Crumley for their work in bringing this important program to our students, and to students of Sullivan County," KLR Principal Christopher Palmer said. "A big congratulations to the graduates – I hope the lessons that you have learned over the past few months will help guide you when you're faced with difficult situations. You all have bright futures ahead of you."