The holiday season will be a bit brighter for some Monticello families, thanks to the Ancient Order of the Hibernians of Sullivan County (AOH) and the hard-working elves at the George L. Cooke and Kenneth L. Rutherford Elementary Schools.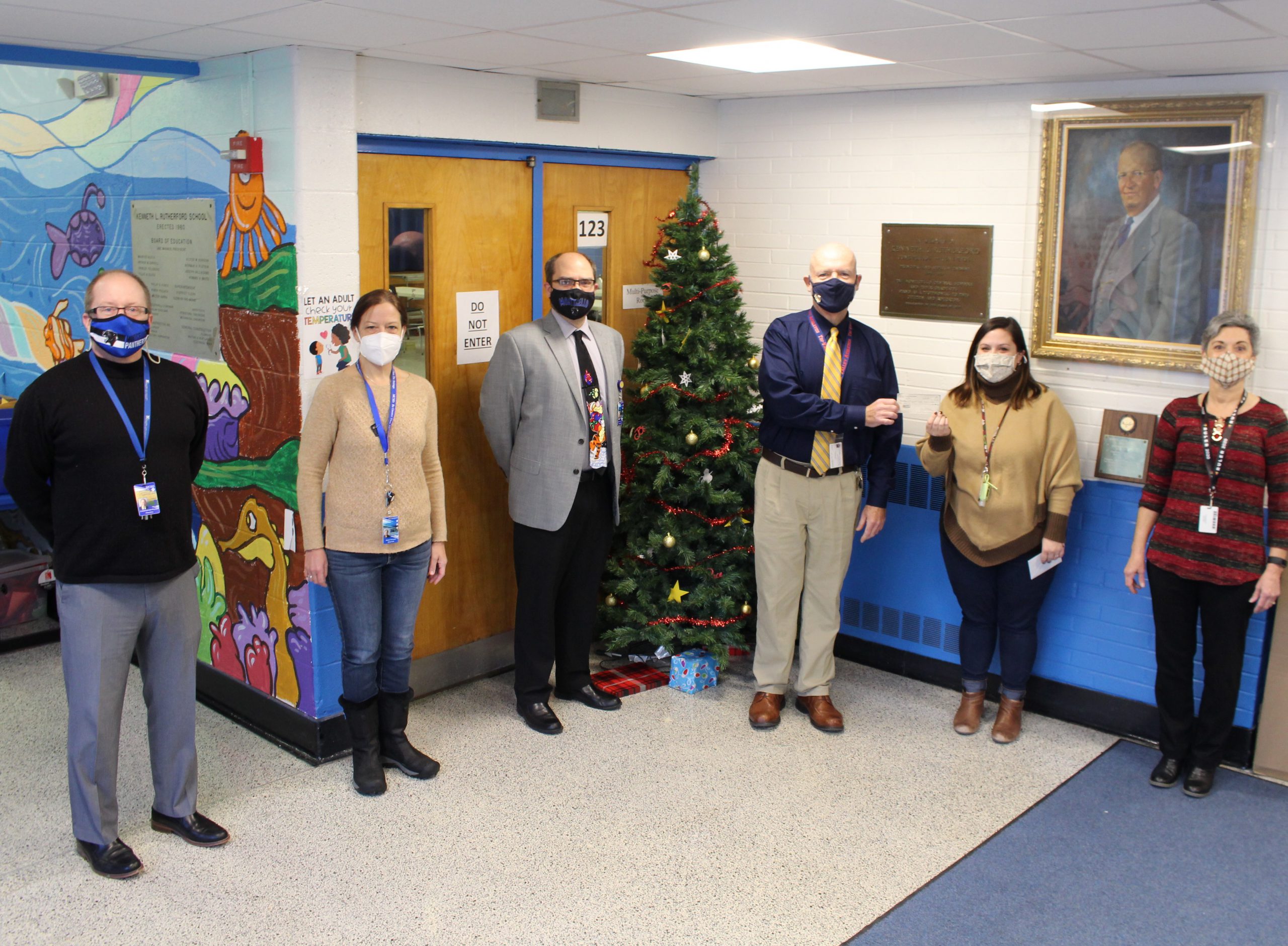 For many years, each school held its annual "Cooke Cares" and "KLR Cares" initiative that matched families in need with staff members willing to sponsor gifts. With this year's grade realignment leaving students in the same families split between schools, Social Emotional Wellness (SEW) Facilitators Sarah Mootz and Elisa Mendels decided to team up, creating the first joint Cooke/KLR Cares program. The two created a digital application open to families in either school to request holiday help. The application invited families to share their child(rens) sizes, interests, needs and wants. Within the first 10 minutes of the application's publication, fifteen families had signed up.
"This really helped to merge the two schools together as one," Executive Director of Special, Summer and After-School Programs Dana Taylor said. "We are partners, we have the same families and the same traditions. We are making new traditions together as one unified team—together."  
Ms. Mootz and Ms. Mendels took the responses and created an anonymous tag for each child listing his or her wants and needs. Staff members had the opportunity to select a child to sponsor. The AOH also joined the effort with a donation of $500 to help purchase gifts. 
"This year in particular has accelerated the gap between the have and have-nots," AOH Member and Tri-Valley Central School District Superintendent Mike Williams, who presented the donation on behalf of the organization, said. "We offered supportive aid to all school districts in the county this year because we wanted to be able to make a difference locally."
Between the AOH donation and the 50 staff members who rose to the occasion, Cooke/KLR Cares was able to fulfil the holiday wishes of every family who applied for assistance.
"We are incredibly fortunate to have staff members who prove time and time again that they care for their students beyond the confines of the school day," Superintendent of Schools Dr. Matthew Evans said. "We are also incredibly fortunate to be surrounded by community organizations that continually step up to the plate whenever there is a need. I thank our participating staff members as well as the AOH for supporting our families this holiday season."