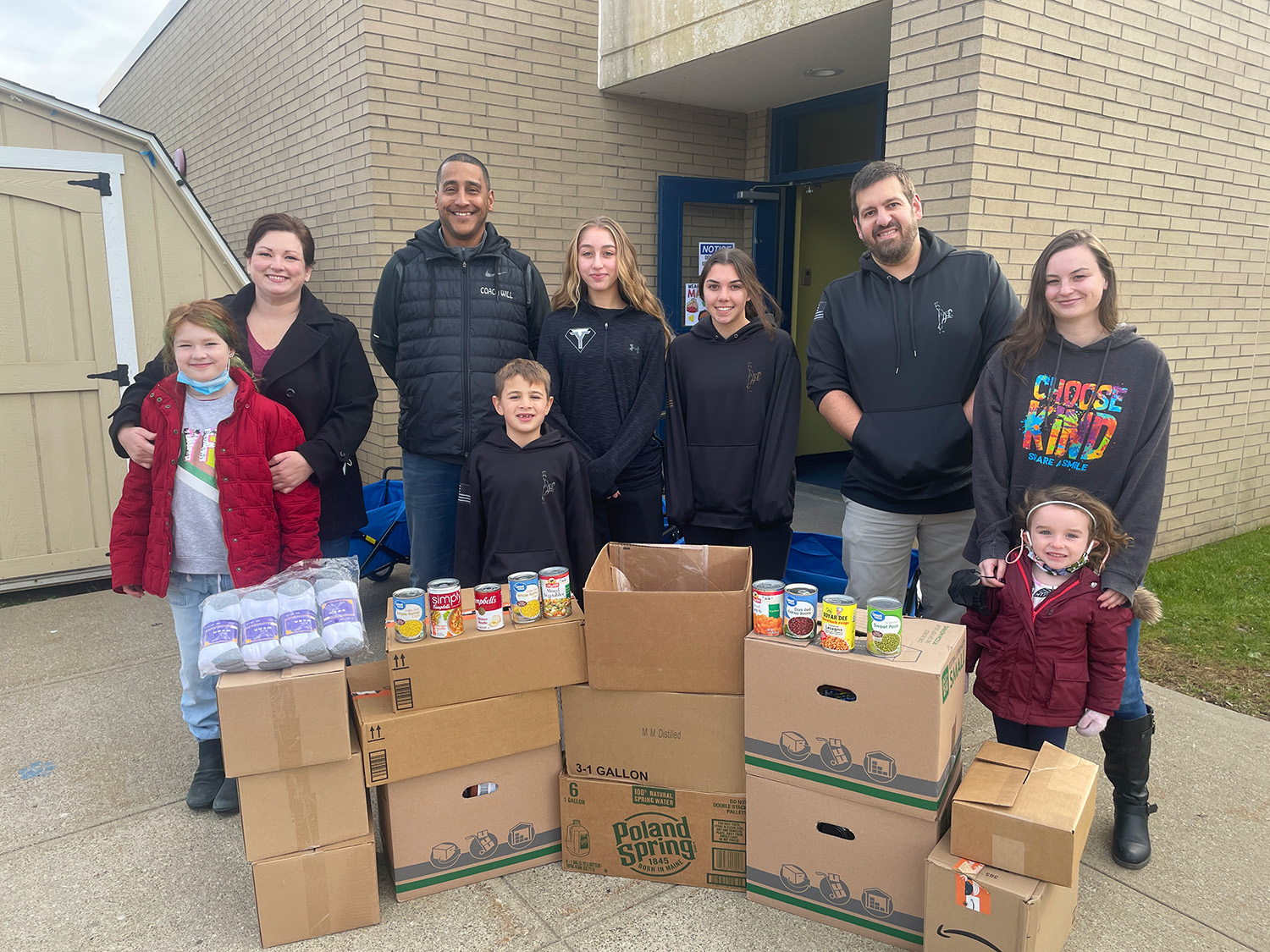 Teamwork makes the dream work! On Oct. 24, 2021, Resort World Catskills sponsored and hosted the Catskills TaeKwonDo Championship where Team Young TKD and Rock Hill Pharmacy partnered together to provide a $5 discount on admission per person with each canned food donation a spectator brought. Donations would support the George L. Cooke Backpack Program, which helps feed Monticello Central School District elementary students at risk for hunger. Every Friday, students who participate in the program receive a backpack filled with food for the weekend.
Thanks to attendees, the partnership between Team Young TKD and Rock Hill Pharmacy, also known as "Kickin' To Hunger", was able to donate a total of 13 boxes of canned goods and socks to the Backpack Program in time for the Thanksgiving holiday.
The Kickin' To Hunger program has excelled since first being created more than three years ago. Donations have gone to serve not only the George L. Cooke Backpack Program, but to various organizations located throughout the Monticello region. "We believe in our community and are always here to lend a helping hand to those going through hard times," said Joe Giangiacomo, owner of Rock Hill Pharmacy.
With continued community support, Kickin' To Hunger will keep supporting local families and giving back to fellow neighbors