The senior represents Monticello High School students at the board of education table
The Monticello Board of Education welcomes a new student representative and an alternate to the board this year, Student Council President Kayla Colon and Student Council Vice President Dylan Price.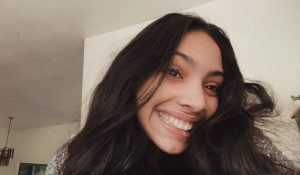 Kayla, a senior, will attend the board of education meetings representing the student body. She will report to the board events happening in the high school and will also bring to them concerns of the students she represents. And in this time of a pandemic and virtual lessons for our high school students, there are bound to be some issues not heard of before.
Kayla was drawn to representing her fellow students on the board of education by example. Last year, she took a Syracuse University Project Advance (SUPA) sociology class. She was the only junior in a class filled with seniors and she took notice of Sydney Lemmerman, then the student body president.
"She became a major role model to me because I felt like I could relate to her and I admired how she was all put together," said Kayla. "I loved her work ethic and how she handled everything on her plate."
Kayla, who had been a representative for her freshman class two years earlier, felt the desire to be part of student council again. She joined student advisory, welcoming committee and general assembly, all branches of student representation. That was in addition to her activities in chorus, cross country and track.
Her goal representing the student body with the board of education is to be a voice for her school colleagues and bring their concerns to the board, especially with remote learning happening.
"I want to be a voice for my school and, in turn, give anyone as much information needed to promote success," said Kayla. "This year is going to take a lot of communication between everyone and perseverance. I'm super excited to have my team that I have now. They're extremely supportive."
That team includes Ms. Maryellen Hurley, her SUPA teacher, and Dylan Price, the student body vice president.
Further, she wants a sense of unity at Monticello High School.
"I want to create a sense of unity even though we are all at home," she said. "Monticello has so much pride and that's shown during pep rallies, basketball games, volleyball games, etc. This happiness, energy and sense of togetherness was taken for granted and a lot of my peers and I see that now that we don't have it. I want to recreate it, grow panther pride and help MCSD become as happy and successful as possible."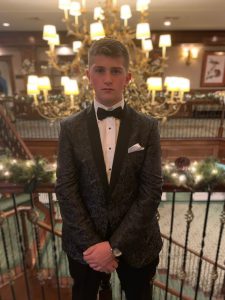 Backing Kayla up is her friend and fellow Student Council officer Dylan Price. Dylan will attend meetings that Kayla is not able to. He looks forward to this new position and said he and Kayla have many ideas about what the student body needs to make this new experience a better on. He is grateful for the access to the board and the high school administration.
"We have talked to representatives from all grades and gotten much feedback from them," Dylan said. "Obviously this is challenging right now. We knew that from last year. But the teachers and administrators have a better grip on it. They're more understanding of what needs to be done."
One of the issues he wants to keep a keen eye on is the mental health of students.
Dylan said he is looking forward to learning the way the board of education operates from within. He came before the board a few years ago as part of a group looking to get trap shooting, a club at the time, elevated to a sport for which participants can earn varsity letters.
"It worked!" he said. "It took a few months but we did it."
Dylan has a varied resume of extra- curricular activities. He is a scholar athlete, participating in cross country and track, involved in the high school theater program and is a member of the Academy of Finance. He also has his own podcast and writes about the New York Jets.