When Monticello's Kaitlyn Miller started trap shooting with the high school's club team four years ago, only four high schools in the state had teams. That number has since grown to 100 schools and the competition has increased exponentially as well.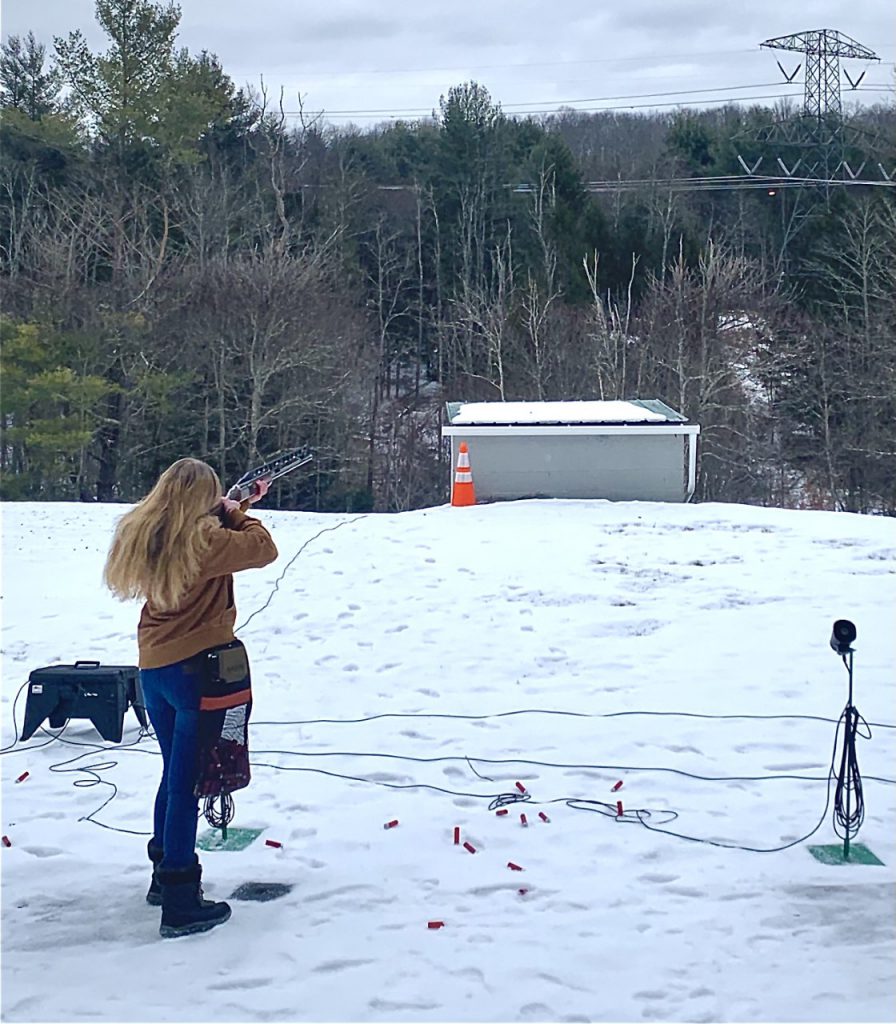 Which makes Kaitlyn's accomplishments even more impressive. This fall, she finished third in the entire state of New York among all female competitors. In addition, she was the number one shooter on Monticello's coed team of 30, and also finished first in the conference. That is pretty awesome.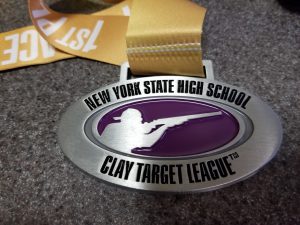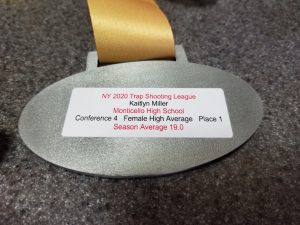 "It is very cool," said Kaitlyn, a junior, who is now looking forward to the spring season. 
Kaitlyn said her family has a shooting background in other sports but she is the first to be on a team. Her grandfather hunts and he did trap shooting as well. "He had to throw them himself," she said referring to the clay targets.
That's not how it's done now. Discs are launched from traps at a speed of 42 miles per hour, simulating the flight path of a fleeing a bird. The sport involves movement, split-second timing, accuracy and skill to aim, fire and break the four-and-a-quarter-inch discs.
Monticello started its trap team a year before Kaitlyn joined. She and her teammates are coached by Jay Mendels.
"It's been my pleasure to have coached Kaitlyn over these past few years and to see her excel as a member of our school trap team," said Mendels. "Kaitlyn has shown a dedication and enthusiasm for the sport, but more importantly, she has devoted the time and effort necessary to improve her skills."
She has definitely improved. Kaitlyn said that when she started on the team, she was happy to shoot 7 of the 25 discs launched. In the fall, her average was up to 19. She started with a 20-gauge shotgun and now shoots a much more powerful 12-gauge.
"With the 12-gauge, you get more 'shot' that comes out of the shell to hit the target," she said. "For anyone who is interested, you will improve with time and practice."
One of the most important things about being part of the team to Kaitlyn is the emphasis on safety.
"We have to go through gun safety training," said Kaitlyn, "and that's very important for today's world to know gun safety."
Kaitlyn is also a member of the Alpine skiing team for the past four years. She has skied her whole life but said "I'm a better shooter than skier."
Trap shooting is an Olympic sport. It's been part of the games for men since 1900. It took 100 years for it to become a women's sport in 2000 and this year, coed teams are scheduled to compete.
Kaitlyn said she would love to continue trap shooting in college. "There are some colleges with trap shooting and I would definitely be interested."
Her coach is happy for her to get the recognition she received for the fall season and is looking forward to spring.
"With her now being one of Monticello's top shooters overall on our co-ed team, it was great to see her recognized by the New York State Clay Target League as one of the best female shooters in the state program this past season," said Mendels. "We're proud of all she's accomplished, and look forward to getting everyone back out to the range this spring. "
For her part, Kaitlyn said she loves being on this team.
"It's great being on the team. It's a wonderful atmosphere, so respectful," she said. "I wouldn't be where I am at without their support."
We wish you and your teammates all the best in this upcoming spring season. Congratulations Kaitlyn!