Jane Sorensen's work through the EPIC program is so exemplary, she took home not one, but two awards during the April 5 Board of Education meeting.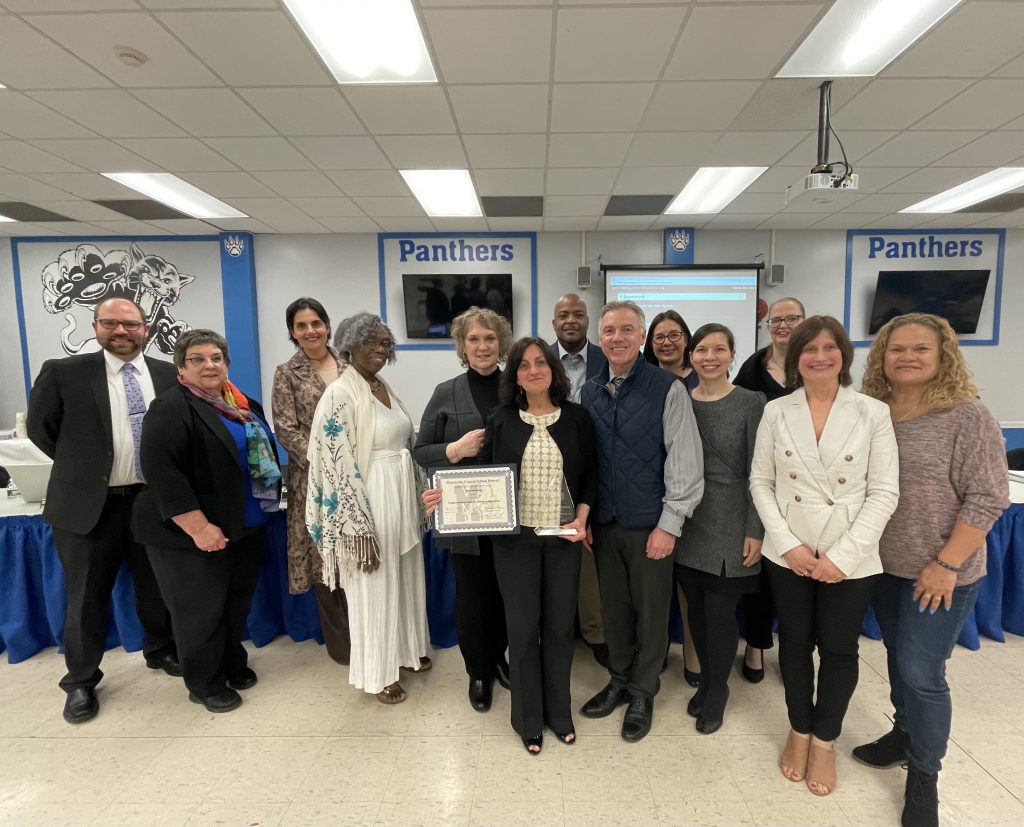 Ms. Sorensen, who is the Every Person Influences Children (EPIC) Family Engagement Program Manager at Monticello Central School District received a Board Award from the Monticello Board of Education as well as the Eugene T. Reville Award from the EPIC program.
The Eugene T. Reville Award, named for a former Buffalo Superintendent who has been widely credited with sparking transformational changes in the Buffalo school system during the Civil Rights Era, was created by the EPIC organization to honor an individual whose work ethic enriches the schools by engaging families in the education of their children. Monticello Board Awards recognize individuals and groups who have demonstrated a significant commitment to the district.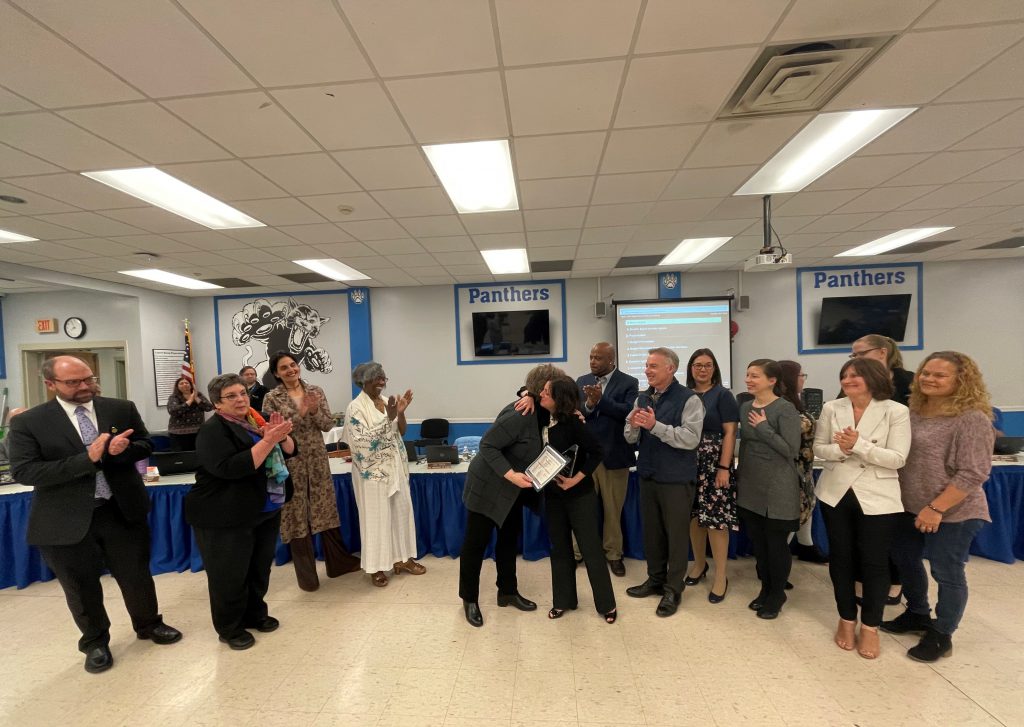 Ms. Sorensen fits the bill on both accounts. In her 18 years working at the MCSD through EPIC, she has been instrumental in many family engagement initiatives – Ready Set Read, Parent University, Tiny Town, Cooking Through COVID, the Garden Club, and countless more. In addition to her work in the EPIC program, Ms. Sorensen is also active on a number of local boards and committees, including the Salvation Army, the District Comprehensive Improvement Plan Committee, the Wellness Committee, the Early Childhood Development Committee and the Monticello High School Academy of Finance Advisory Board.
"Jane Sorensen is epic," Board of Education President Lori Orestano-James said. "If you have not been able to attend one of her family engagement sessions, you are missing out. From her raffles, to her cooking demonstrations, her ability to collaborate and say 'what do our parents need, and what can I do to meet those needs?' is extraordinary."
Flanked by a slew of representatives from the EPIC program, Ms. Sorensen accepted her awards at the April 5 Monticello Board of Education meeting.
"Thank you for always living Robert Wilson's [EPIC's founder] vision and EPIC's mission and partnering with MCSD," EPIC's Director of Finance Jennifer Majeski said. "Your work strengthens families and builds communities that raise children to have a positive impact in the world."