Summer meals and SNAP help families have enough to eat.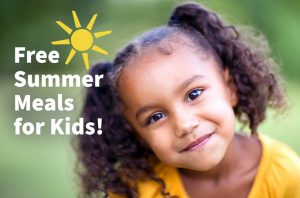 Kids and teens ages 18 and under can get free summer meals at nearby sites.
SNAP can help families buy the food you need to feed your family.
Call the Nutrition Outreach and Education Program (NOEP) at 845-842-1232 to find local summer meal sites. NOEP can also help you learn if you may be eligible for SNAP.
HVCS: A Division of Cornerstone Family Healthcare
Serving Residents of Sullivan County
Local NOEP: (845) 842-1232
Los niños y adolescentes de 18 años y menos pueden obtener comidas de verano gratis en sitios cercanos.
SNAP puede ayudarle a comprar los alimentos que necesita para alimentar a su familia.
Llame al Programa de Extensión y Educación sobre Nutrición (NOEP) para encontrar sitios locales de comidas de verano. El programa NOEP también puede ayudarle a averiguar si reúne los requisitos para SNAP.
Sirviendo a los residentes del Condado de Sullivan Local NOEP (845) 842-1232