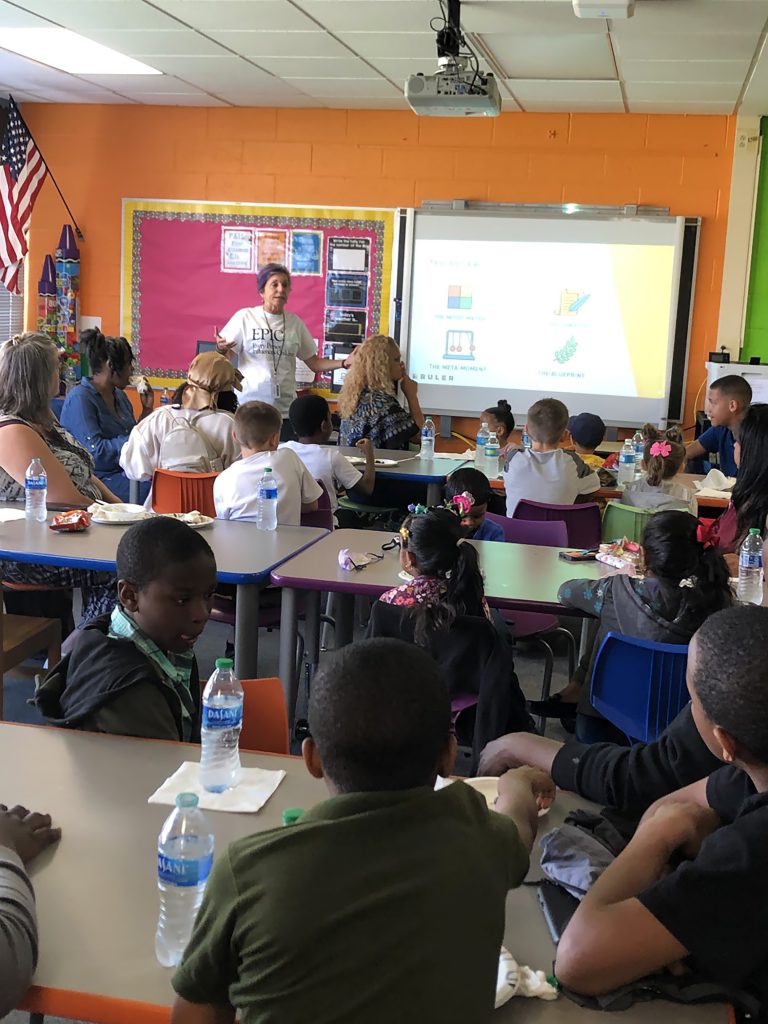 As the 2021-22 school year comes to an end, celebrations are taking place across Monticello Central School District. The Every Person Influences Children (EPIC) program hosted their final RULER workshop and end of the year celebration on Thursday, June 9. The workshop was a culmination of the work EPIC has done throughout the year with parents to help them understand the RULER social-emotional learning (SEL) framework.
During the workshop, Elisa Mendels, Social Emotional Wellness and EPIC Facilitator at Cooke Elementary School, reviewed the four anchor tools of RULER with a focus on the mood meter. Parents were given laminated mood meters and dry erase markers so they could utilize the tool at home. In addition, parents who attended the three RULER workshops during the year were presented with a "Certificate of Participation". This was a way for EPIC to show its appreciation to parents for taking part in the workshops and for learning the RULER approach, which their children simultaneously learned.
Feedback from parents on the various RULER workshops and application of the framework at home with their families has been positive. One parent at the June 9 workshop explained how successful the RULER approach has been with her family. She said it has helped her children be able to express their feelings in a much more appropriate manner compared to before, illustrating the value and effectiveness of the SEL framework.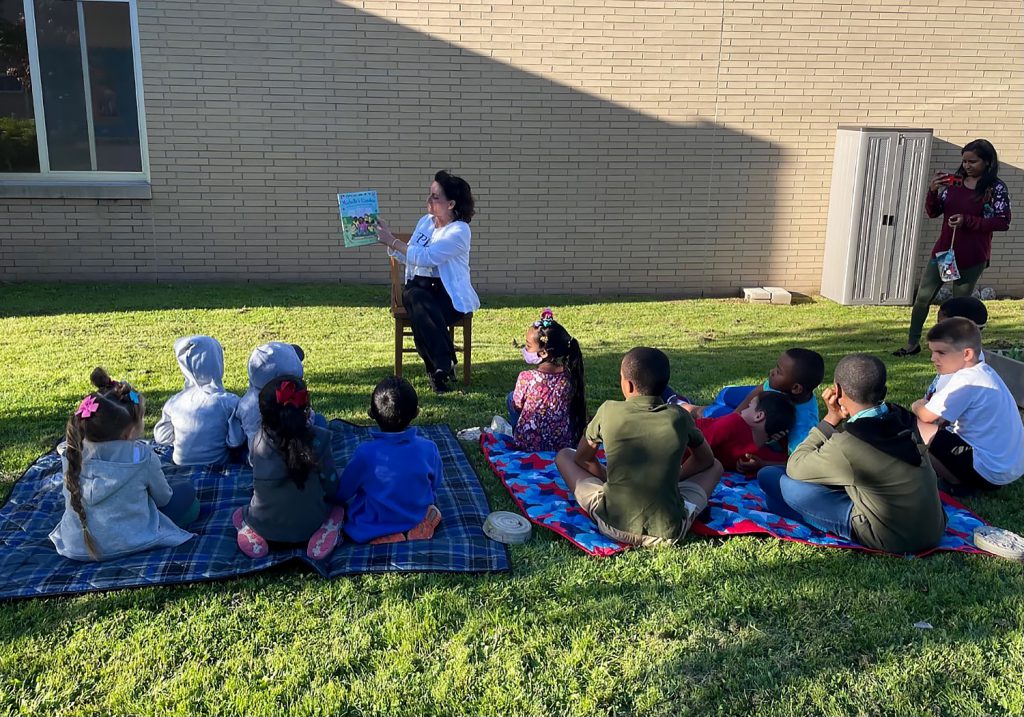 The workshop concluded with end of the year festivities, including a dinner that featured healthy wraps, garden salad, tortellini salad and fresh fruit. EPIC also provided "story time" in Cooke Elementary's garden as students participated in arts and crafts projects. One project students completed was painting terracotta flower pots red, blue, green and yellow, which identified the RULER four color quadrants. Parents were sent home with a fresh basil plant to add to their child's painted terracotta pot.
These EPIC RULER workshops have helped Monticello parents understand and use the various SEL practices MCSD has implemented in its schools. Students have consistent tools with a common language for expressing their emotions and dealing with conflict. MCSD is proud to continue its social-emotional learning work and expand learning opportunities for families as we look forward to the next school year.