Monticello Central School District School Safety Supervisor Doug Murphy was honored with an Outstanding Educator Award, and Monticello High School Trap Team Coach Jay Mendels was honored with a Outstanding Friend to Education Award during the Sullivan County School Board Association's annual awards dinner, held at the Villa Roma on Wednesday, Oct. 18.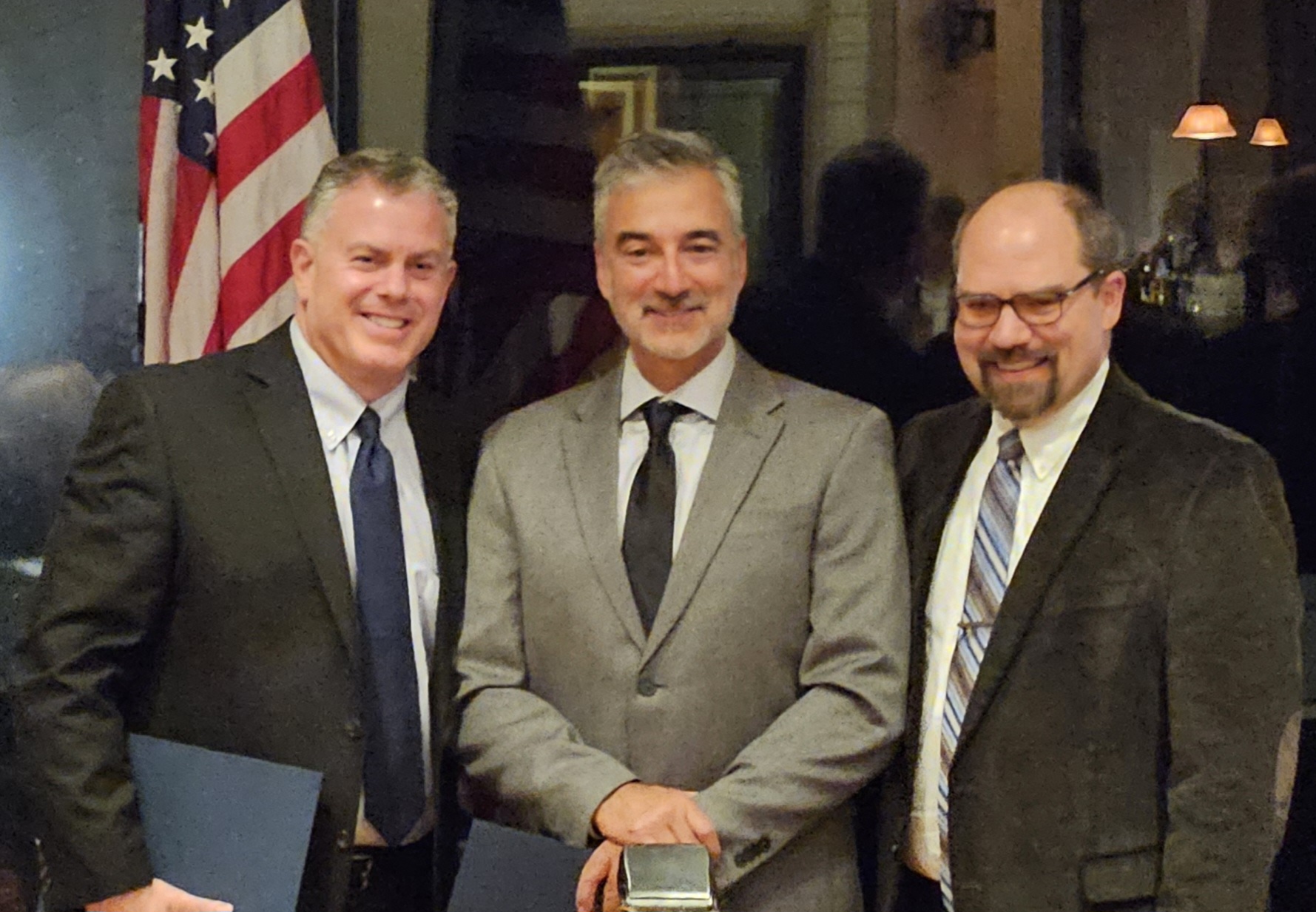 Learn more about these two remarkable individuals:
Doug Murphy
Doug Murphy has worn a number of hats during his 30-year tenure at the district. He began his career at the MCSD as a substitute teacher, before being appointed as a full-time physical education teacher. During his time as a physical education teacher, he also coached a number of sports teams. He began his administrative career in 2005 when he was appointed as assistant principal of Monticello High School and since then, he has held a number of administrative roles including director of health, athletics and physical education and school safety supervisor.
Mr. Murphy will retire in November.
"Mr. Murphy has been an absolute pleasure to work with and is respected by all who have had the good fortune to serve with him," Superintendent Dr. Matt Evans, who nominated Mr. Murphy for the award, said. "He has given consistent and unwavering support to students and staff, superiors and subordinates, and he will be sorely missed when he retires."  
Jay Mendels
Jay Mendels is the founder, head coach and president of the Monticello High School trap team, which has been thriving at the Monticello Central School District since 2017. He is known for his ability to inspire, motivate and educate the team members under his leadership, providing them with invaluable life lessons.
"Beyond fostering a love for education, Mr. Mendel's impact extends beyond the field of trap shooting," MCSD Board of Education member Wendy Galligan-Weiner, who nominated him for the honor, said. "His guidance and mentorship have transformed the lives of innumerable student athletes, instilling within them the values of teamwork, discipline, and resilience. He places great emphasis on character development, promoting sportsmanship and encouraging personal growth. He has galvanized students to discover their potential, imparting valuable life skills that will continue to serve them well beyond their time on the team."
While the cost of trap shooting can be prohibitive for many families, Mr. Mendels works diligently to find funding opportunities and organize fundraisers to ensure that all interested students have the ability to participate.  
"Mr. Mendels' significant contributions have undeniably impacted our community, students and educational system in an outstanding matter," Ms. Galligan-Weiner said. "His dedication deserves the recognition and appreciation through the 'Outstanding Friend to Education' award."