Students from Mrs. Gannon's Anatomy and Physiology and Ms. Nielsen's Medical Interventions classes gained valuable knowledge and used skills they had learned in the classroom when they recently took a field trip to the Orthopaedic Foundation BioSkills Lab in New York City. The surgeons volunteer their time to run the lab and provide students with authentic hands-on experiences at no cost.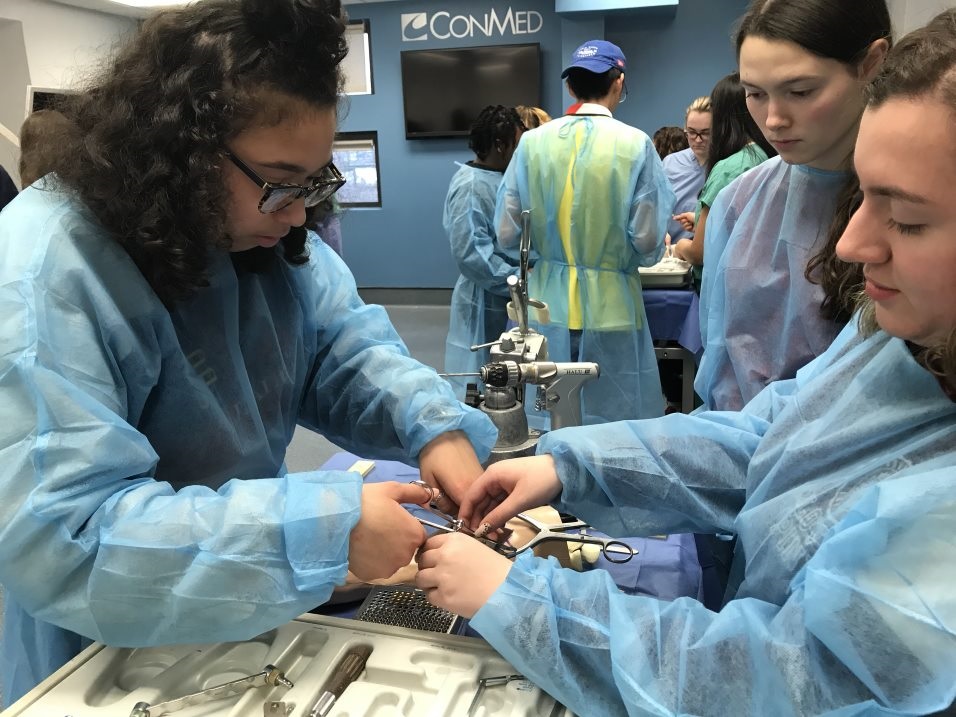 Our students put on their scrubs and worked side-by-side with top orthopedic surgeons. Using surgical drills, screws, and metal plates that are used in operating rooms, they learned how to mend broken bones. They started first by learning how to drill and place a lag screw in a broken bone to stabilize it.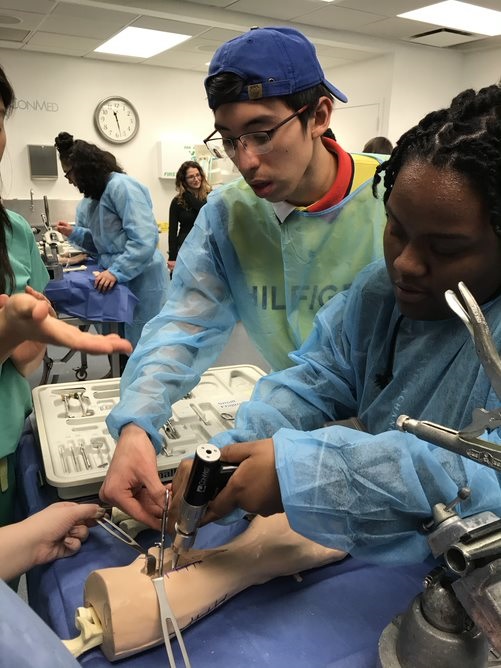 Next, they repaired a synthetic but realistic arm that had both the radius and ulna broken. They had to cut though simulated soft tissue using a scalpel and stabilize the fracture. Lastly, they applied a metal plate with screws.
The students worked in six teams, with each team consisting of four "surgeons." Each surgeon took a turn doing part of the repair while the others assisted.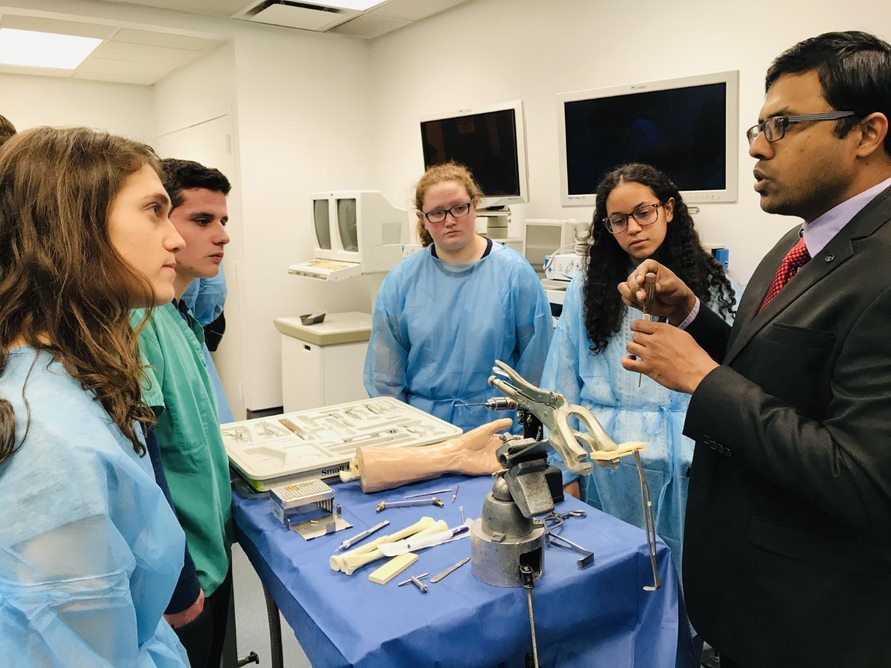 Here is what some of our students had to say about their experience:
 "It was so much fun and it will really help me decide what I might want to do as a career," said senior Brooke Huebner.
"The doctor-for-a-day experience gave me an insightful view into my future with medicine," said senior Anastasia Gessman. "It allowed me to see interesting step and developmental ideas. I had lots of fun learning new ideas and being taught by the doctors. I am very grateful they gave up their time to work with us."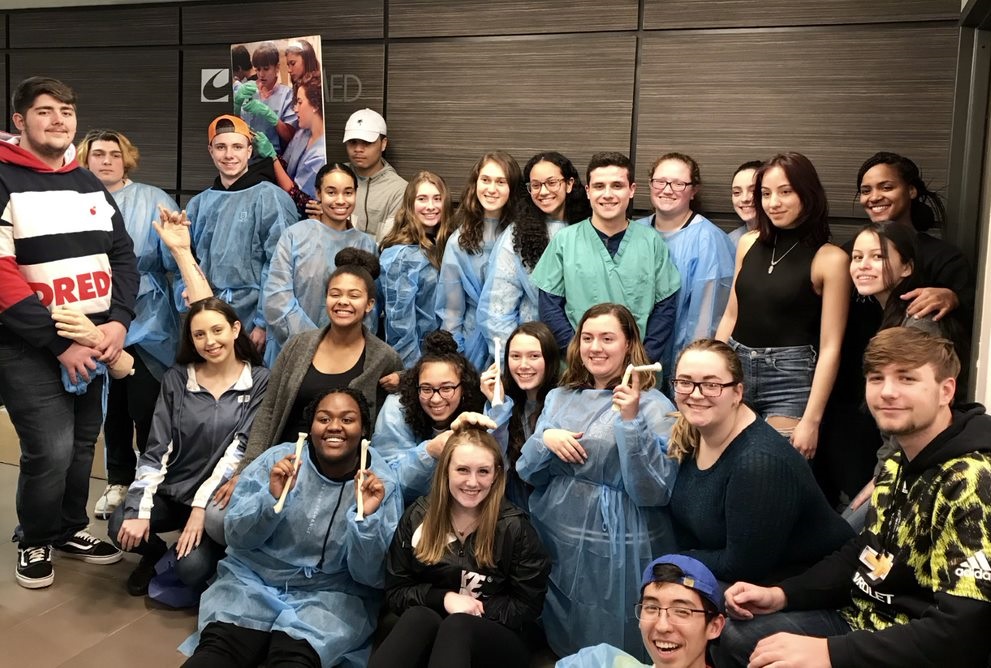 The bio skills lab relies on donations to be able to offer this program. Anyone wishing to make a donation may do so with this link.