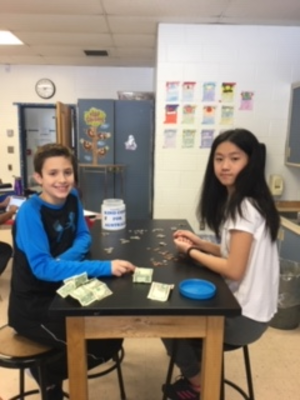 The George L. Cooke Elementary School participated in the international Great Kindness Challenge for the first time from Jan. 27-31. Each day during that week, the Social Emotional Wellness (SEW) team challenged students to complete a variety of kind acts from smiling at 25 people, to helping a younger students, to writing thank you letters to the cafeteria workers. Cooke staff encouraged the students each day by sharing a quote about kindness. 
In addition to completing these random acts of kindness, students and staff alike collected "kindness coins" to send to the Australian Country Fire Authority's Public Fund, managing to collect $1,464 in a single week. 
The Cooke team rewarded students for their efforts with certificates, bracelets and recognition over the PA system. The classes who raised the largest amount of funds celebrated with a pizza party. It was a very successful Great Kindness Challenge and the team can't wait to do it again next year.