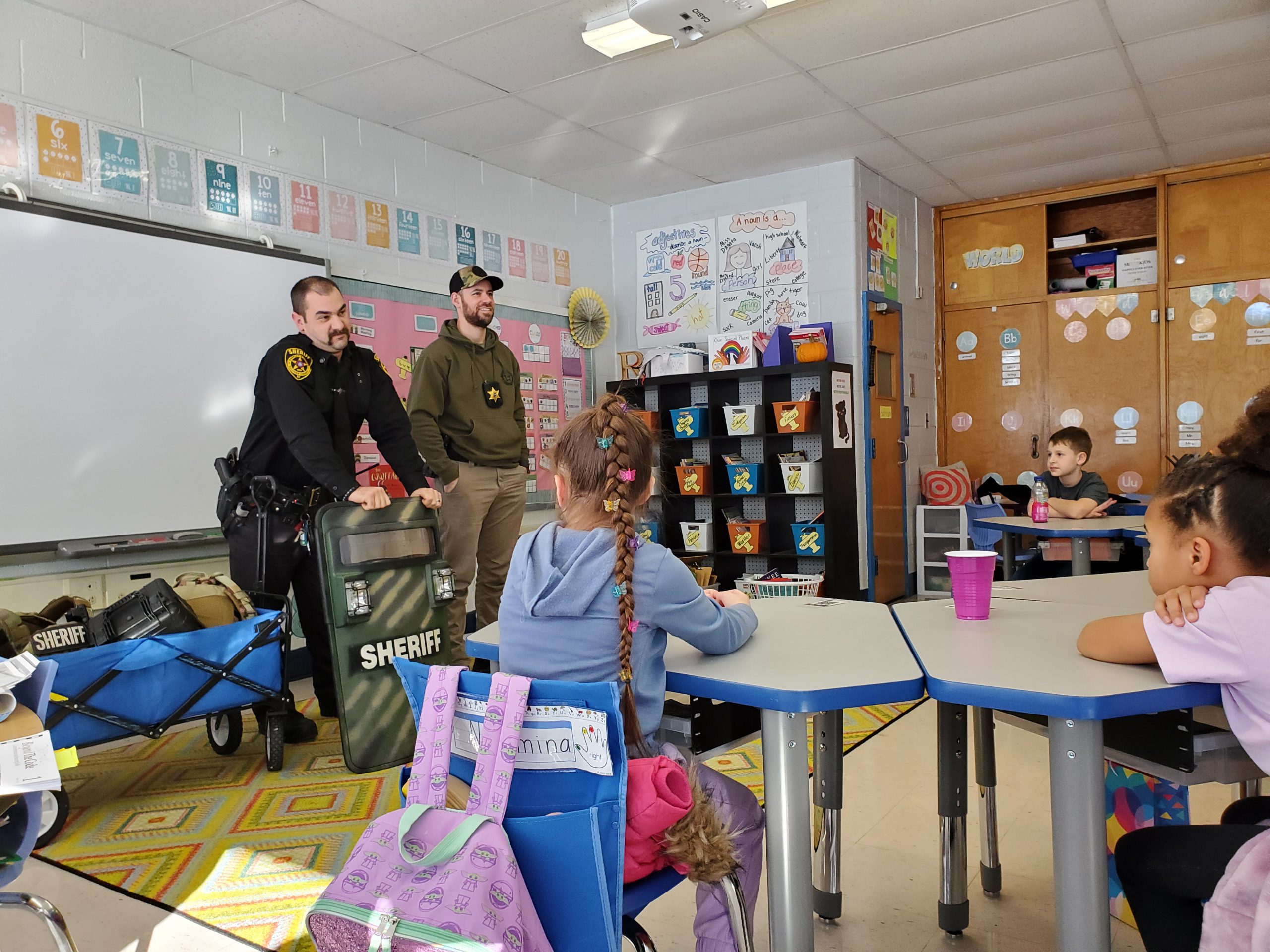 Throughout the month of November and December 2022, Sullivan County Sheriff Deputy Barrett visited Ms. Dutcher and Ms. D'Agata's second-grade class to teach the students about different safety topics through the DARE program designated for younger grades. Deputy Barrett taught the students many safety topics such as road signs, bicycle safety, household chemical awareness, knowing your address and how to use 911, and about stranger danger.
This was a wonderful even for the students, teachers, and Sheriff department members. The students were given assignments to work with their families on how to be safe. Some of these assignments were knowing their physical address, phone number, and having a plan if there is a fire. The students were also assigned to go home and check for any dangerous household chemicals and to make sure they are labeled as not safe to consume.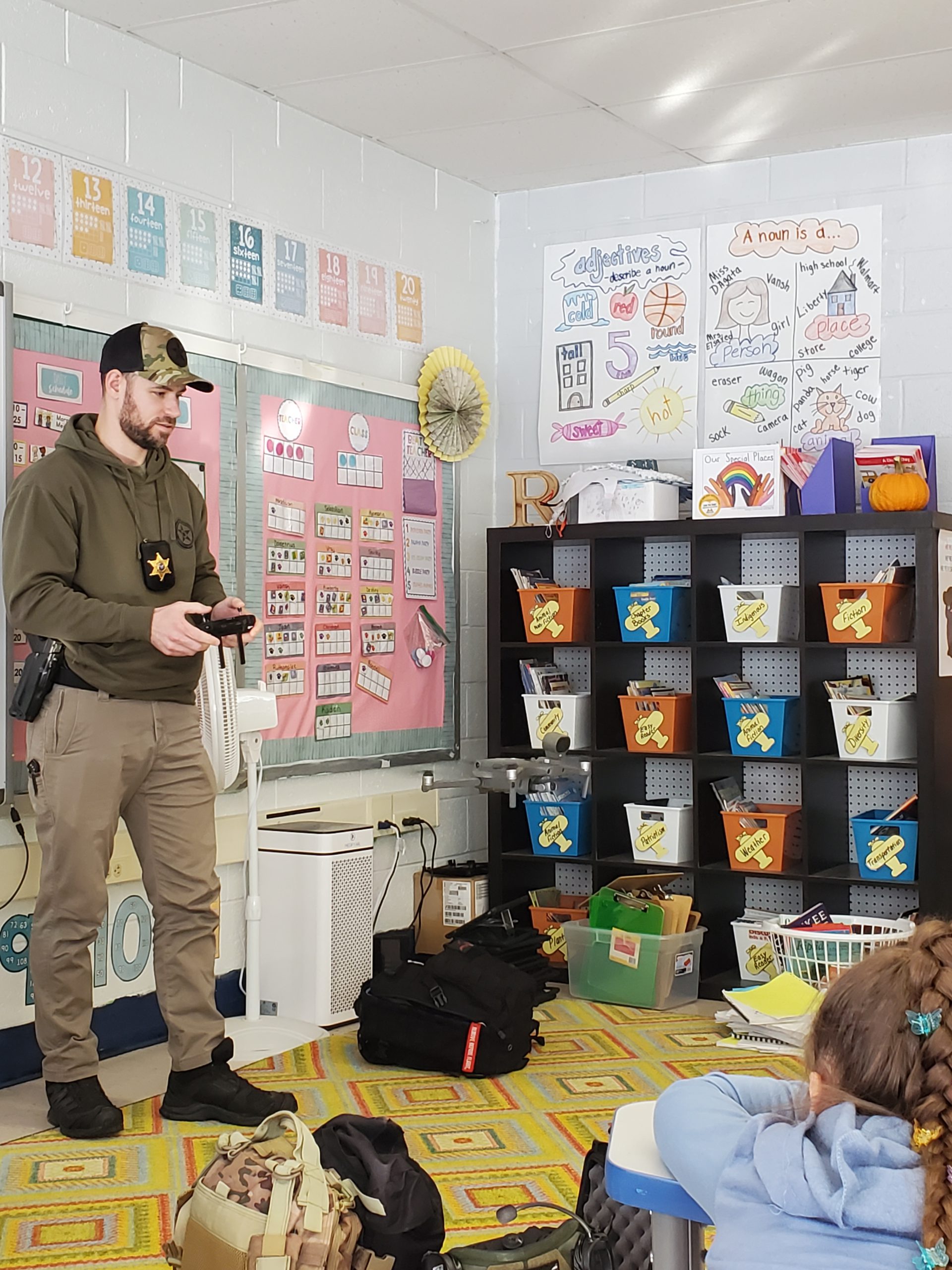 After the students successfully completed the DARE program, Deputy Barrett invited Sheriff Detective Fridlich awarded the students by showing them different ESU (Emergency Services Unit) Gear and the drone the Sheriff's department uses in many situations. The students participated in the discussion of why the department would use the different gear and the drone.