Yellow Pillow
Cock-A-Doodle-Doo
Yellow Chickie Fluff
They're three of the new additions to the kindergarten wing of the George L. Cooke Elementary School. Last week, 27 chicks hatched under the attentive care of Ms. Liebman and Ms. Wells/Ms. O'Sullivan's students.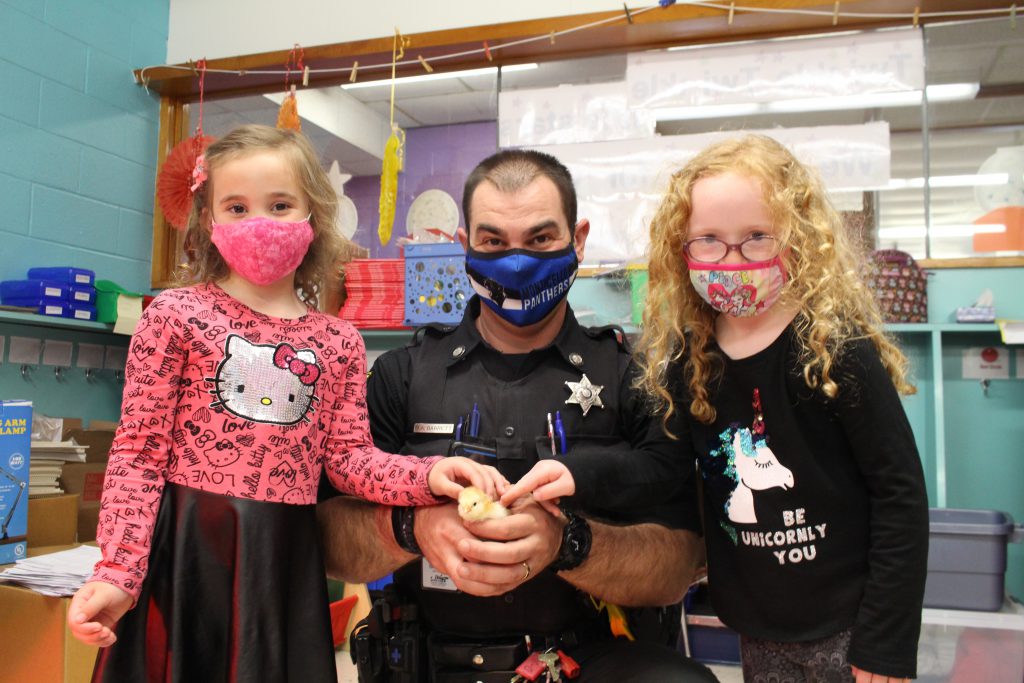 The eggs and incubating equipment were donated by School Resource Officer Deputy Michael Barrett, who owns Barretts Farms in Hankins, NY. While the eggs were incubating, the teachers led the students in chick-themed activities and Deputy Barrett popped in from time to visit with the students and check up on the eggs.
"The kids were great about the whole process," Deputy Barrett said. "The eggs were very fragile; even bumping into the box could have harmed them. The kids were very patient, very quiet – they stood with their hands behind their back any time they were near the box to keep the eggs safe. They were very careful."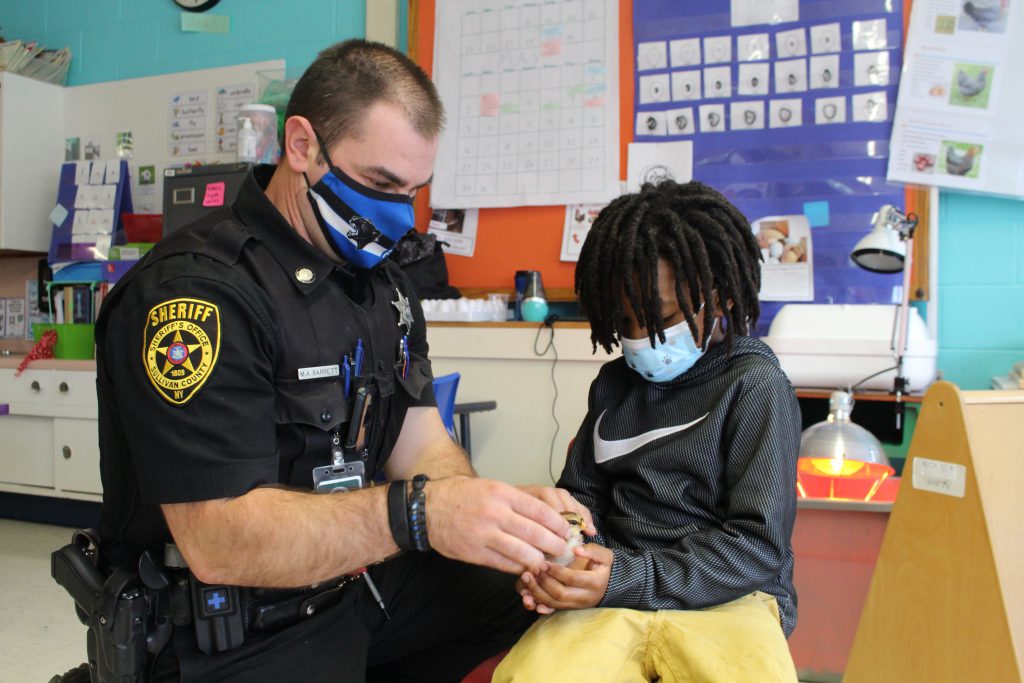 Since egg-hatching isn't limited to school hours, Tech Integration Specialist Lisa Jamin set up a camera to watch over the eggs and a live stream to give students, parents and teachers the opportunity to peek in day, night or weekend.
After 21 days of waiting patiently, the students were thrilled when the eggs hatched. Each child had the opportunity to pick a chick and name him/or her, leading to some very inventive names. After a stint as classroom pets, the chicks will return to Deputy Barrett's farm to live out the rest of their natural days as egg layers.