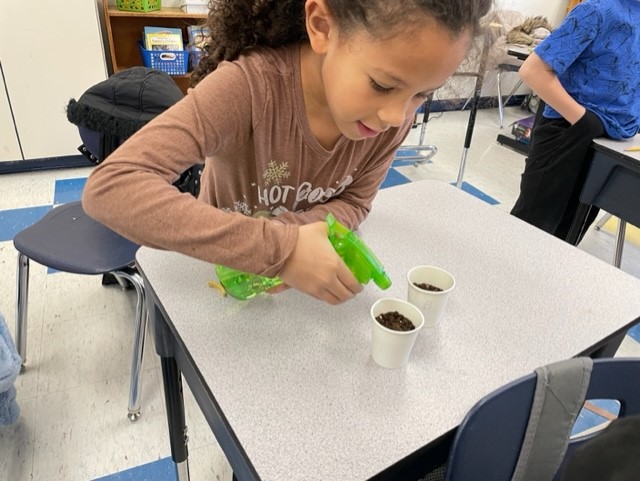 March 20-24 is Agricultural Literacy Week, where volunteers throughout New York State visit classrooms to read a book with an agricultural theme to celebrate New York agriculture. Barbara Moran, 4-H Youth Development Program Manager at Cornell Cooperative Extension Sullivan County, visited Mrs. Furman's second-grade class and read the story, Tomatoes for Neela.
The students then planted  tomato and basil seeds and will track the progress in their classroom. In about 70 days, their seeds will become plants, and will be ready to bring home. 
To read more about Agricultural Literacy Week, visit the NY Agriculture in the Classroom website.