The Chase School participated in the Kids Heart Challenge, which is a national education and fundraising event sponsored by the American Heart Association. Physical Education teacher Mrs. Tamara Coney facilitated the program during PE classes by teaching the students jump rope skills, explaining how their hearts work, and how to develop heart-healthy habits. The students and faculty joined together and raised $5,677.00 for the cause. This money will be donated to help children with special hearts.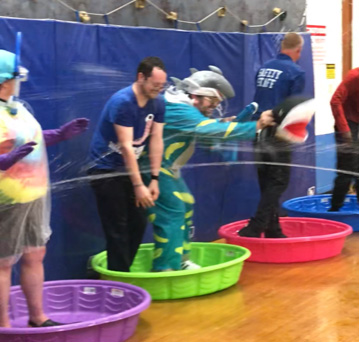 The top fundraiser was Christopher Belgiovene who now has his name above the gymnasium doors.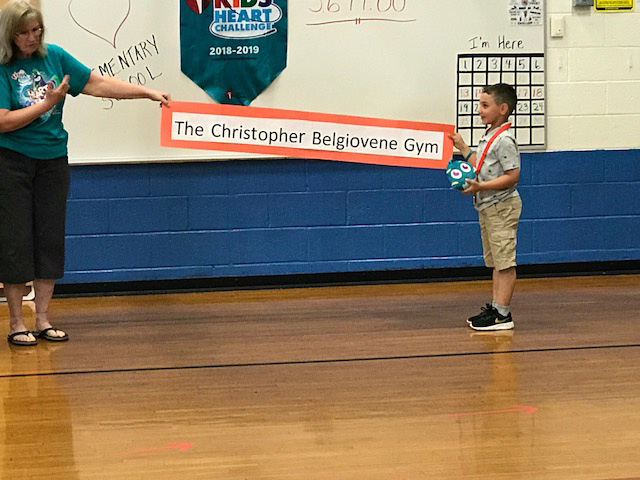 The following people were also recognized: Mrs. Cheryl Hampel, Jovi Roosa, Aida Flores, Hunter Harris, Daniel Phillipy, Cameron Stalter, Noelle Travers, Brayden Pogozelski, Blaise Pogozelski, Job Wilkins, Aubrey Wilkins, Jacob Burmbaugh, Conor Costello, Riley Scheurmann, Nicholas Kahn, Owen Mann, Austin Bricker, Skyler Bricker, and Ethan Mann.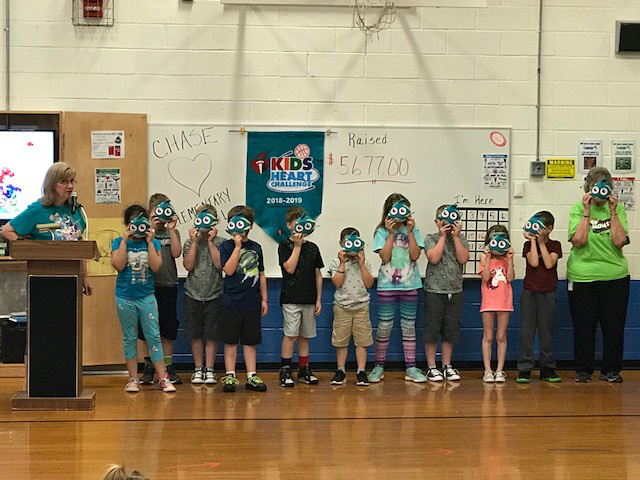 These students chose Principal William Frandino, Stephon Rivera, Andy Biro, Patricia Andersen and Mr. Larson to be squirted with water wands at the celebration assembly. It was a fun time for all! Thank you, and congratulations to all the students and staff who participated.