At its Oct. 7 meeting, the Monticello Central School District Board of Education appointed Cavan Leaney-Levenson as student board member and William Weiss as alternate student board member for the 2021-22 school year. These young leaders will be responsible for updating the Board of Education on student matters, and advocating on behalf of the student body. 
Cavan Leaney-Levenson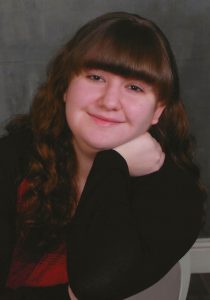 Cavan is a senior at Monticello High School. When she's not on the trap range with the trap team, she's leading the Interact Club as President and Tri-M as Vice President. She also participates in the Drama Club (as stage crew), Red Cross, Thanksgiving Food Drive Committee and Honor Society.  Outside of the school day, she enjoys watching tv and reading. 
She's looking forward to gaining a full understanding of students' wants and needs and representing them on the Board. 
"I wanted to become a student board member to make a difference in the school, gain some useful experiences and to try to make our senior year great so that we can make up what we lost during COVID," she said. 
After graduation, she hopes to study canine training and management at SUNY Cobleskill, and ultimately work as a dog trainer and/or handler.  
William Weiss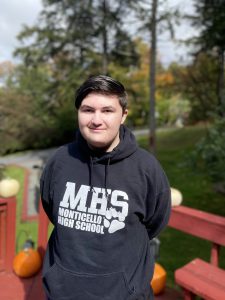 William is an active leader in the Monticello High School community, serving as co-secretary in the Academy of Finance and secretary of the National Honor Society. Outside of school, he enjoys video games, music, fishing and reading. 
He is looking forward to helping his classmates by providing a voice on the Board for student concerns. 
"I hope to base my actions as  a member based off of what students in the school need at the time, listening to and then acting based off of my classmates," he said. "This will be reflected in my prospective actions, looking to leave the school a better place. I'm excited to be back in person and excited to interact with everyone once again."
After graduation, he hopes to attend college, become a journalist and travel the world seeking stories based upon his interests.