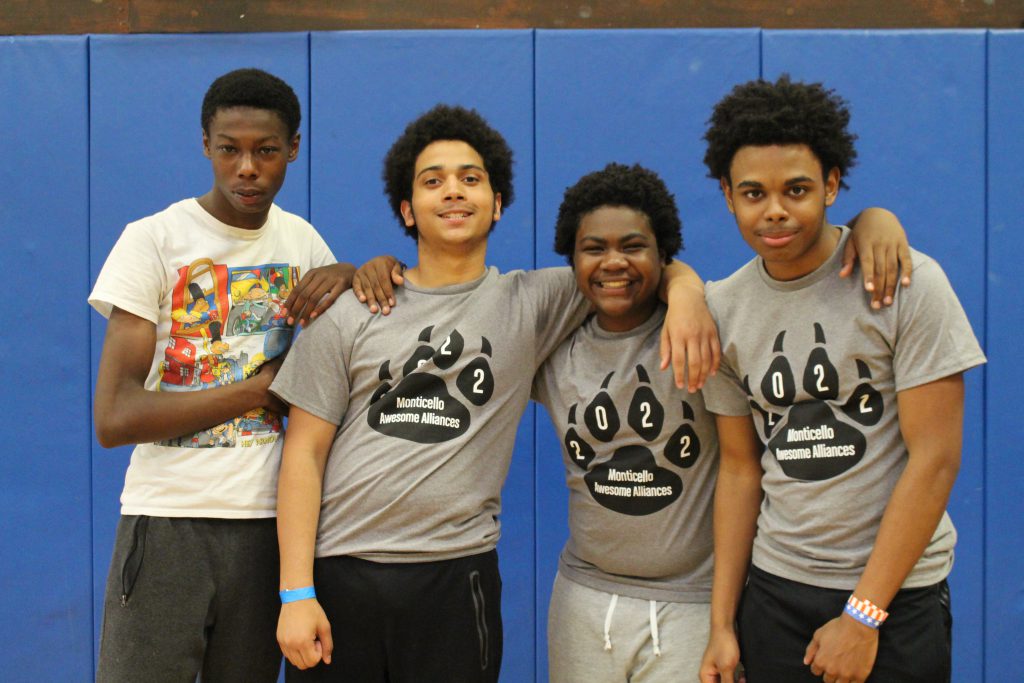 Students of all abilities had the chance to socialize, compete, and have fun at the seventh Monticello High School Awesome Alliances on May 20. The event pairs students together based upon their strengths and challenges and the two students work together to compete against other pairs. Usually, the event is held on the school's athletic fields and resembles a field day. This year, courtesy of uncooperative weather, students competed in the high school's two gyms in games of basketball, kickball, ping pong, bowling and more.
MHS special education teachers Amy Ross and Tiffany Ferris, along with special education teacher assistant Eric Mabee, have been organizing Awesome Alliances since 2014, with the support of sponsors, and a bevy of staff and student volunteers.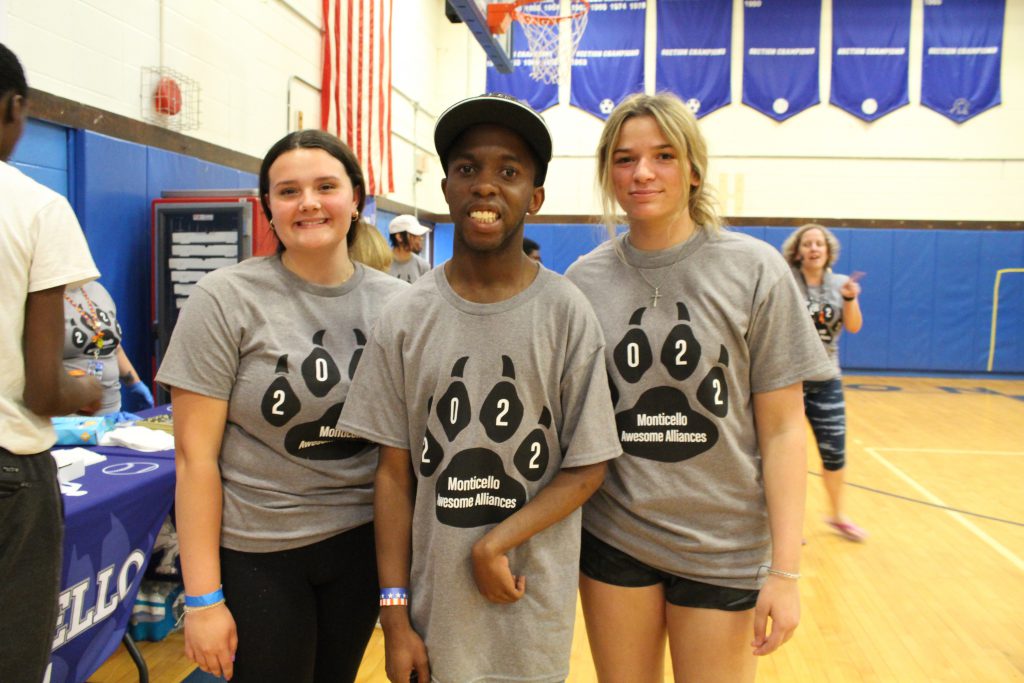 "A parent had mentioned a 'buddy walk' mini marathon in New York City and we thought it was a great idea to bring something similar to Monticello," Ms. Ross said. "Some of our students struggle with socialization and this is an opportunity to bring them together to bond and do something they all enjoy. It gives kids that connection. Before, the students would see each other in the hallways but not know how to interact. After the event, they high five and say hello and it's an experience that they benefit from having."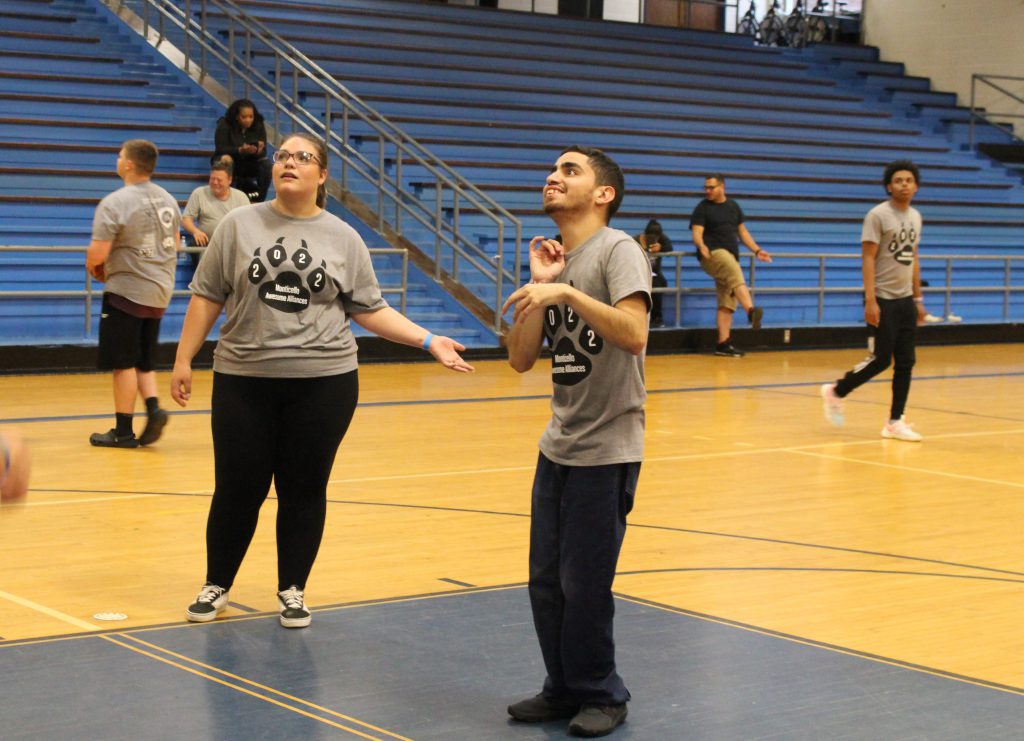 The trio recruits junior and senior students to participate in the program via morning announcement and teacher recommendations.
"I felt that this was a great opportunity for me to get an idea if I wanted to work with kids or people in the future," MHS student Chloe Birch said. "I would say my favorite part of the event was bonding with my buddy Tristan and enjoying the vibrant energy with Luke and the people around me. I would like other people to know that being a part of the Awesome Alliances only for a day can have a huge impact on how you think about yourself and others. Is it a once in a lifetime opportunity!"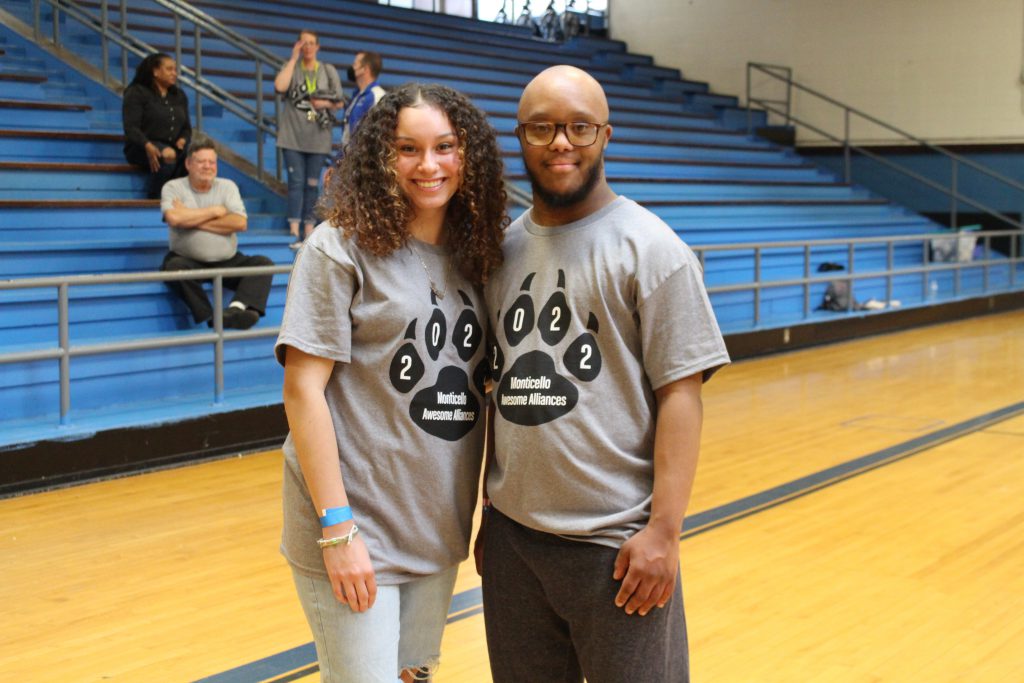 "I participated because I know how impactful it could be for me and the kids," MHS student Xavier Gonzalez said. "My teacher also said that I would be a great buddy. It was very heartfelt and enjoyable.  Others should join because you learn something about yourself and the kids."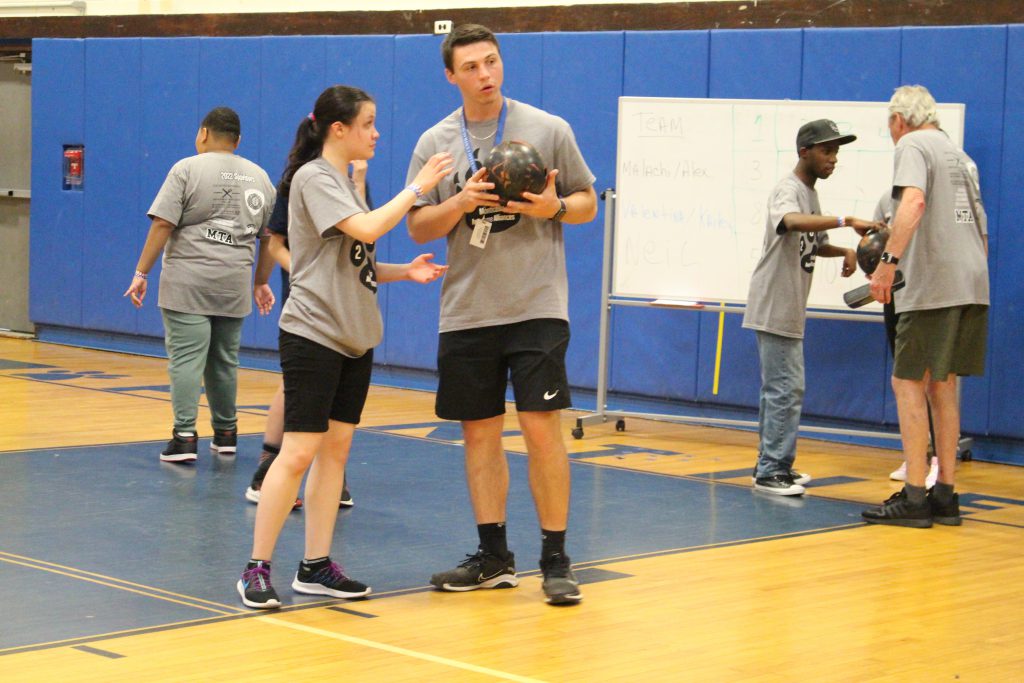 Some of the events are scored, with winners receiving a gold, silver or bronze medal, giving students who are into sports and competition a chance to compete on an even playing field – a chance that they might not otherwise have. The other games are "just-for-fun" and all students receive a medal for their participation. Participants also enjoy a pizza dinner and a dance party to celebrate.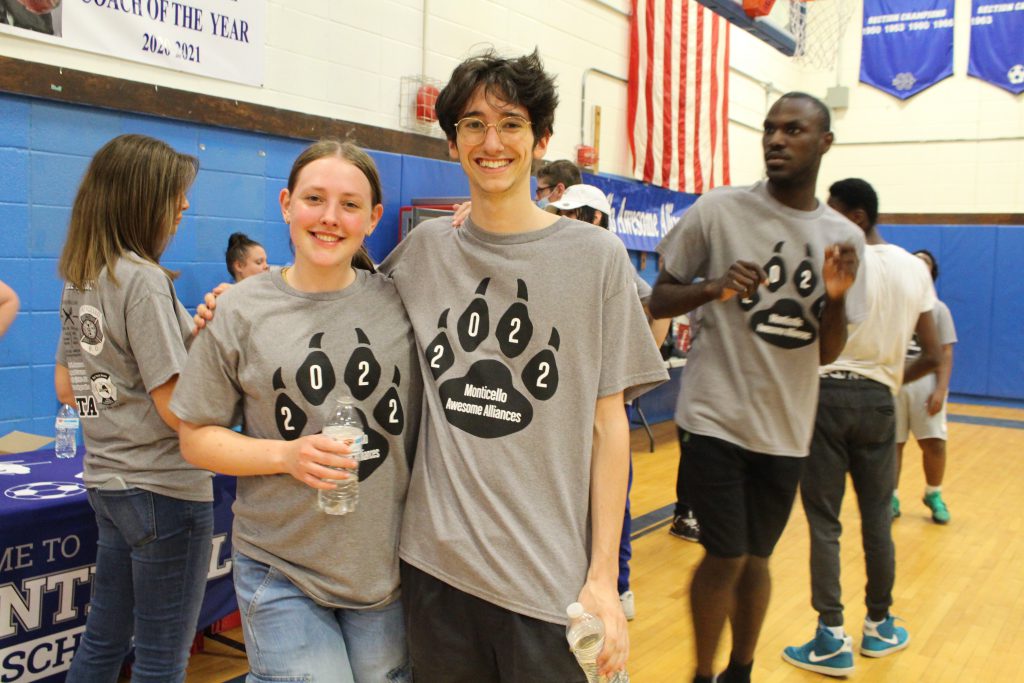 "When I heard what Awesome Alliances was about, I knew that I wanted to participate not only for the kids but for myself," MHS student Luke Norton said. "I felt it would be very rewarding, and I love to put smiles on people's faces. I think its lovely that MCSD puts on this event to emphasize the importance of inclusion for all. The smiles and laughs of the students made the event so very worth it."
The Awesome Alliances organizers would like to thank this year's sponsors for their generous contributions:
Tony Boffa's Restaurant
Monticello Teacher's Association
John V. Janusas, Attorney and Counselor
Monticello Fire Department