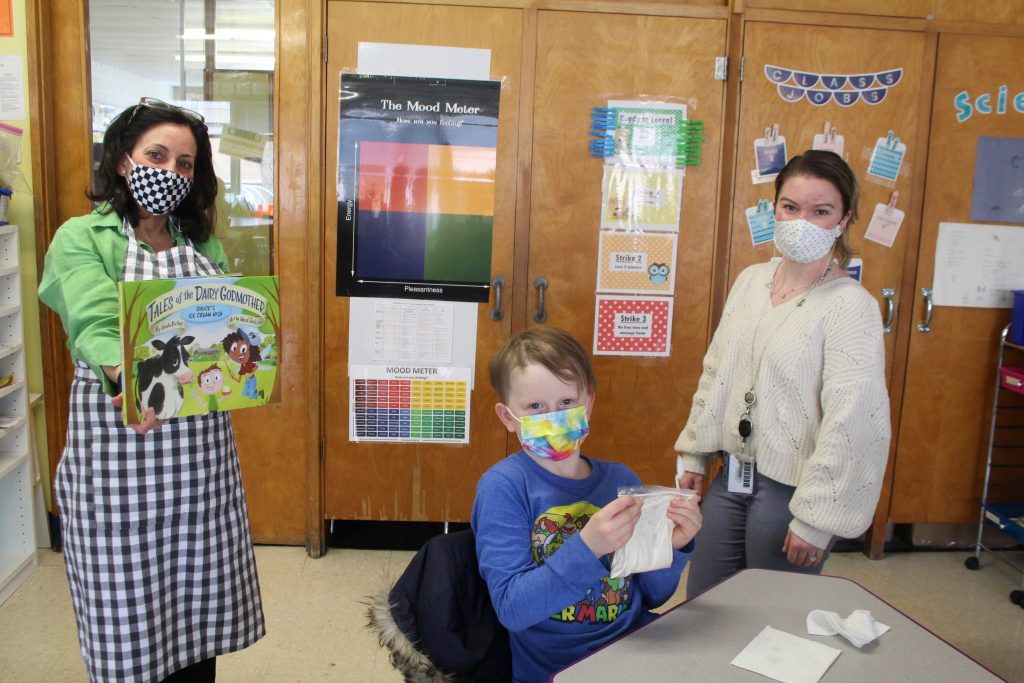 Second-grade students at the Emma C. Chase Elementary School and George L. Cooke Elementary School had the opportunity to participate in a sweet activity to celebrate Agriculture Literacy Week.
During Agriculture Literacy Week, volunteers throughout the state visit classrooms to read a story about agriculture and engage elementary students in a hands-on activity. This year's book was Chuck's Ice Cream Wish (Tales of the Dairy Godmother), written by Viola Butler and illustrated by Ward Jenkins. The book gives students insights into the dairy industry, following a humorous storyline ultimately connecting a favorite summer treat to the farmer and process that produced it.
Cornell Cooperative Extension donated the book, as well as 10 ice cream kits to bring the program to Monticello. EPIC Family Engagement Program Manager Jane Sorensen visited second-grade classrooms to read the book and lead students in making their own ice cream. 
See more photos of the students in action