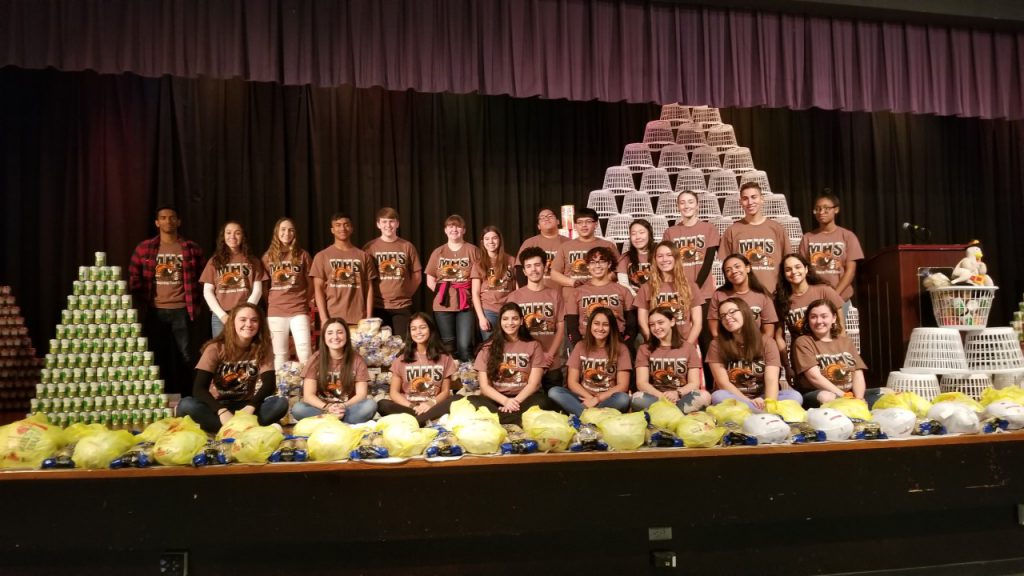 Monticello High School has worked together to help 100 families in our community enjoy a delicious Thanksgiving meal. As we have for well over 30 years, students, faculty, and staff worked together to raise enough money to purchase these meals from our local ShopRite. United Way provided us with our families, and collections began at the beginning of November and concluded the Friday before Thanksgiving.
The 2019 Food Drive Chairs, seniors Jenna Borko, Briana Ibañez, Hannah Kaplan, Reem Nada, Janvi Patel, Sasrika Rajan, and Sarah Shamah worked under the guidance of their advisor, Mrs. Karen Collura, high school English teacher. Each morning, these students worked together to collect the envelopes from each of the first period classes and then met after school every single day to count the totals for each class. Ultimately, these totals were tallied to see which class collected the largest amount. In addition to collections throughout the building, we received a donation from our own Interact Club, a local charity, and Schmidt's Wholesale in Monticello.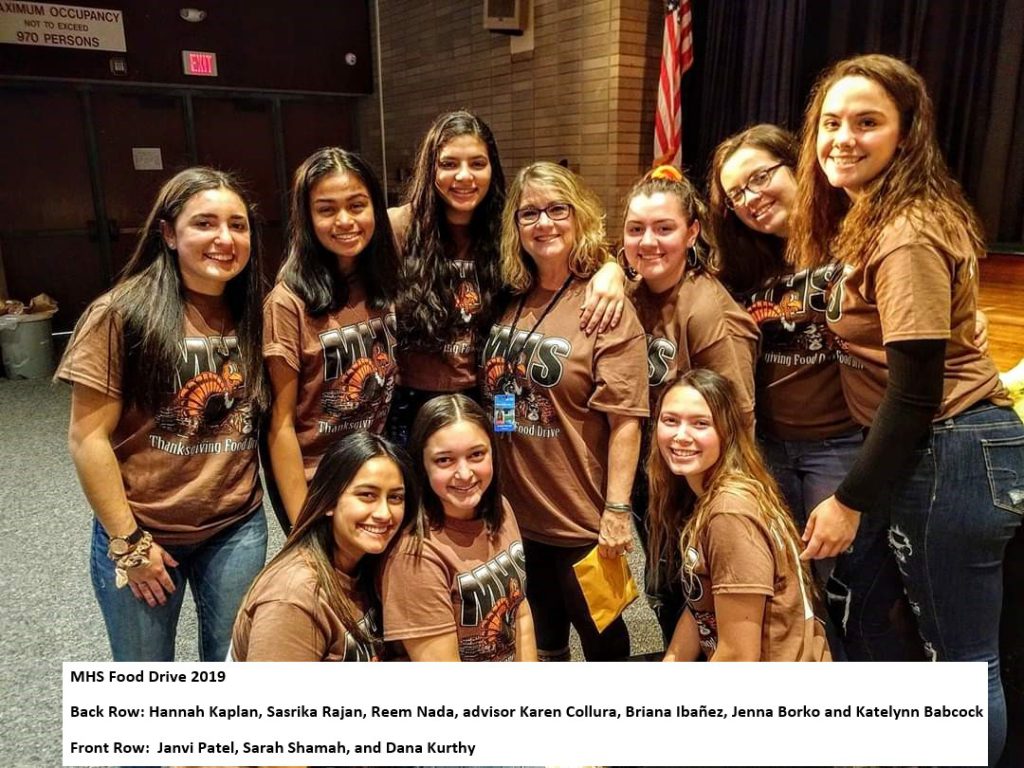 This friendly competition creates much excitement when the daily totals are announced each day, and an enormous amount of anticipated excitement when the grand totals are announced during the assembly. In anticipation of the assembly, the entire food drive committee worked diligently to build the towers of food, a creative way to display to the entire school the outcome of their community service.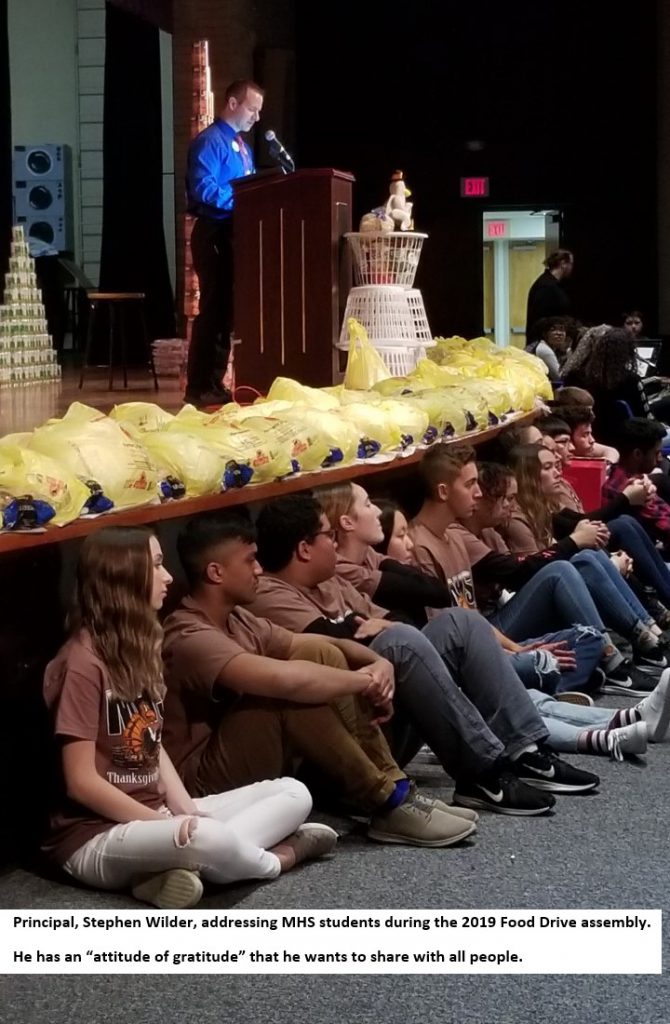 The top three homerooms for each day will receive the traditional box of blow pops to share. This year's leaders are as follows:
For A days:
In 3rd place, helping 3 families, is Ms. Vorstadt's class, with a total of $103.02.
In 2nd place, helping 3 families, is Mr. Jenks' class, with a total of $156.61.
And in first place for A days, helping 12 families, Mrs. Grote-Turner's class, with a total of $619.54.
For B days:
In 3rd place, helping 5 ½ families is Mr. Celini and Mr. McLaughlin's class with a total of $281.72.
In 2nd place, helping 10 families, is Mrs. Schombs' sophomores with a total of $497.74. Way to go Sophomores. They are the first class of 10th graders in many years to hit this level.
In 1st place, helping a staggering 22 1/5 families is Ms. Hurley's class with a total of 1,167.32. 22 ½ families is like an entire neighborhood! Ms. Hurley's class is also the top earner overall and will be receiving a delicious breakfast cooked for them by Mrs. Boardman, Ms. Blount, and Mr. Wilder. They make an excellent breakfast of scrambled eggs, pancakes, bagels, bacon, sausages and more.
Next up is the Monticello High School Annual Toy Drive. Classes will compete again as the collectively work to share their generosity with our community. Our collections begin on Wednesday, December 4th. Anyone wishing to donate should email kcollura@k12mcsd.net with any questions.