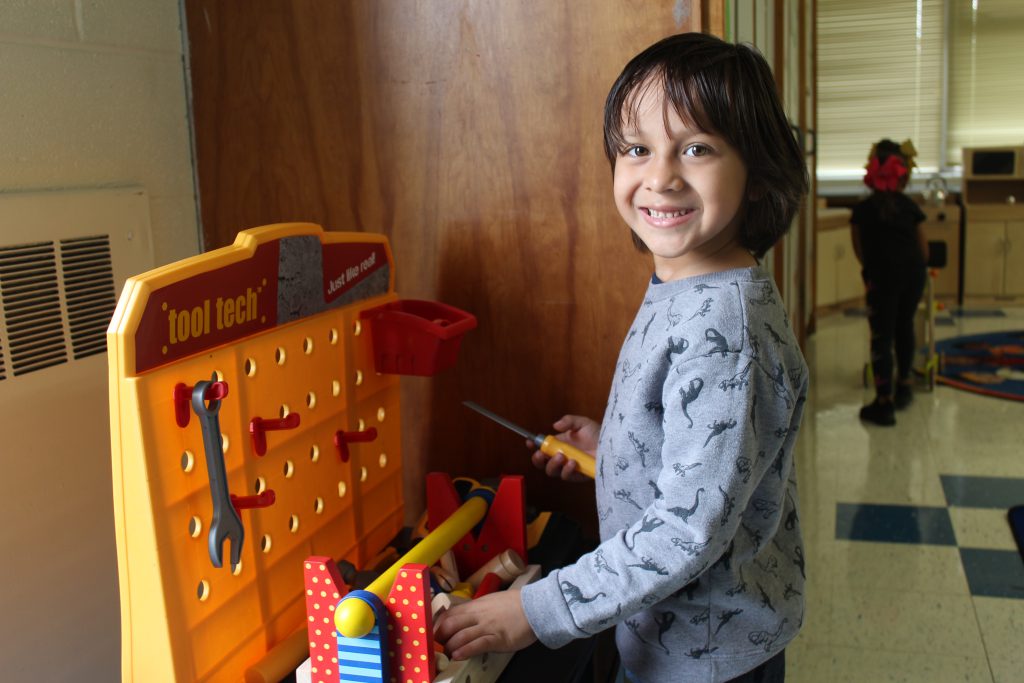 Are you looking for a safe space for your child to play and learn? Ever wonder where you can bring your toddler to play with other children? Want to tire your active toddler out before nap time? Looking for a place to connect with other parents for support and friendship? Beginning Oct. 1, that place is Tiny Town! 
Tiny Town is the newest addition to Monticello's extensive array of support and resources to help ensure that all students are ready to learn. It's located within the Kenneth L. Rutherford Elementary School, at 26 Patricia Place in Monticello and is open to all district families with children aged birth to four. 
Beginning on Oct. 1, the room will be open daily from 9:30-11:30 a.m. and 1:00-3:00 p.m. (come for as little or long as you'd like during those hours!). During the hours of operation, families can visit with their child and enjoy age-appropriate materials and toys. The room offers the opportunity for your child to engage with other children to build appropriate social skills.
Twice per week, Tiny Town will also offer a morning of story time and a morning of music! Keep an eye on our website for more information about these activities as they are scheduled. 
Please note that all visitors will enter through the front office at KLR and will be required to show identification in order to be printed a visitor pass.