Monday, March 8 will be the last RJK Picture Day & Yearbook Pictures. 
The yearbook team is also looking to make a unique book this year showcasing as many students as possible being active with in their community. If your community includes being a fully remote student we want to see you! Please send us a photo of you! Here are some suggested photos to take by category:
Show us your favorite spot to get your work done! (School Space at Home)
What has been your favorite relaxing activity at home?
I Mustache you a ? (create a mustache and then take a picture with it)
Pose with a Frame or Art Work you've made;
Tunnel Vision photo (snow, Paper tube, or a view through some other object.)
Fall Spirit week (if you did not already send them in)
Participate in as many as you can. All Photos just need to be uploaded to this site by March 26, 2021. Use login ID  #415773935.
If you do not want formal portraits done by LifeTouch, but do want your child to be included in the 2020-21  yearbook, you can use this link to upload a photo. Use login ID #415773935.
As always thank you for your patience during this process. If you have any questions, please email Ms. Cahalan directly at tcahalan@k12mcsd.net.
Take the yearbook poll! 
Students can also answer our yearbook poll. Click here or use the QR code below: 

Purchase a Yearbook
Visit the Josten's website to place your order for the 2020-21 yearbook, or use the QR code below: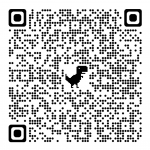 Spring Spirit Days 
Spring Spirit Days: February-March ( Spring Break) Schedule of RJK Spring Spirit days. All Faculty, Staff and Students are encouraged to participate!
Email your photos to Ms. Cahalan or use this link to upload with login ID #415773935.