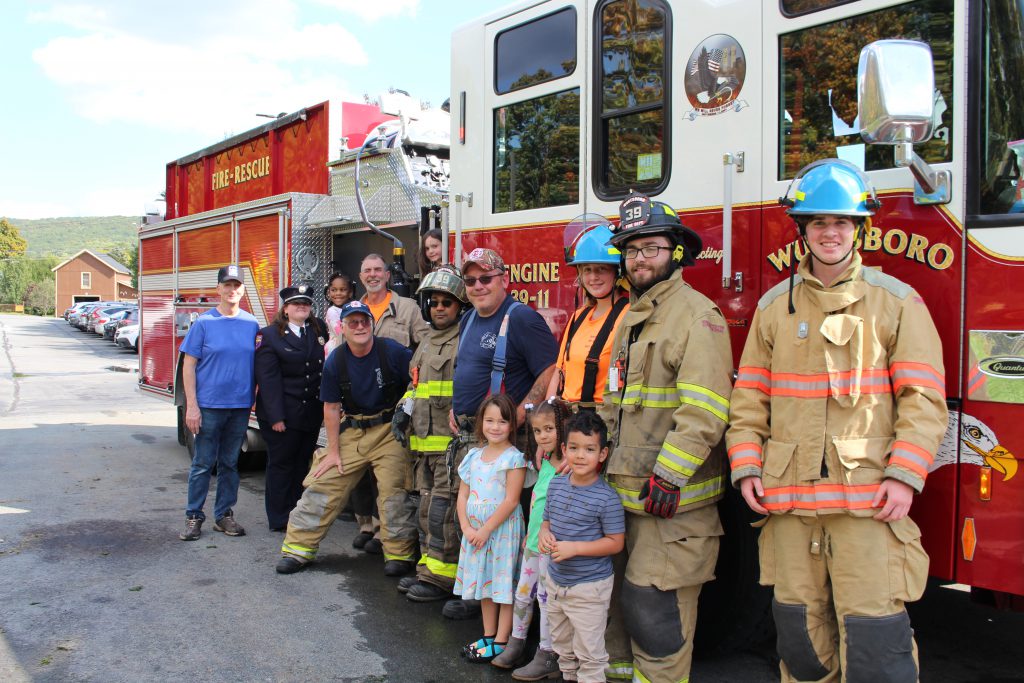 Members of the Wurtsboro Fire Department and Monticello Fire Department visited students at the Emma C. Chase Elementary School and George L. Cooke Elementary School for Fire Prevention Week.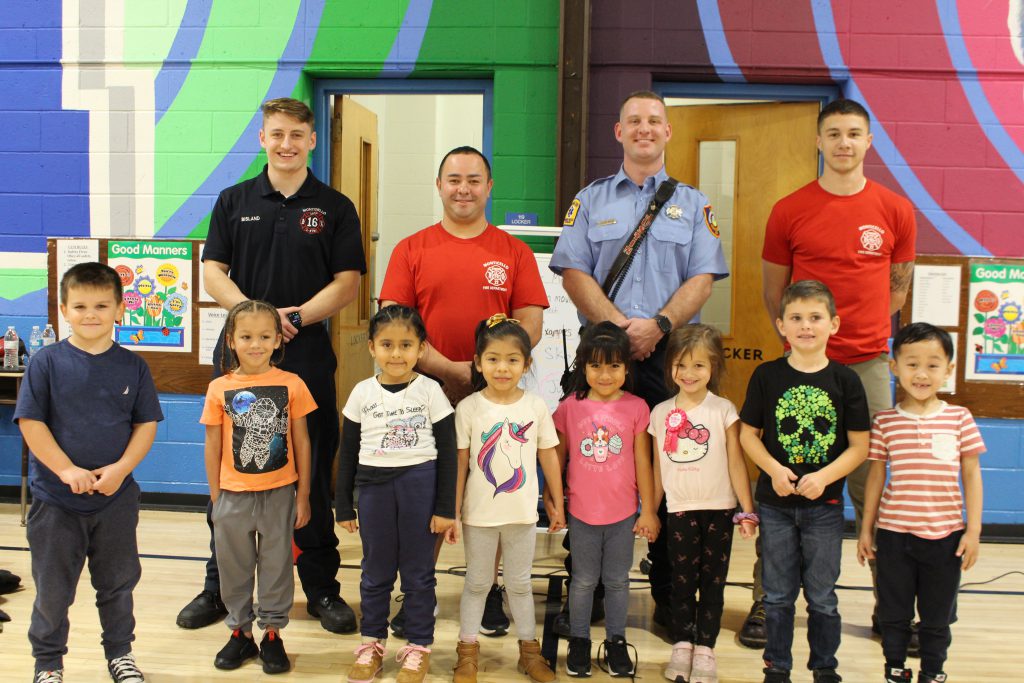 Students learned important tips about fire safety. Aside from the old standby of "stop, drop and roll," they also learned the importance of checking smoke detector batteries, why it's important for families to have an emergency meeting place, when to call 911 (and when not to call 911), and what to do if they're ever caught in a fire. The firefighters also demonstrated the different types of gear that they use to help keep the community safe. At the close of the presentations, the students had the opportunity to ask questions and chat with the firefighters.  
100 Years of Fire Prevention 
(From the National Fire Prevention Week website)
Since 1922, the NFPA has sponsored the public observance of Fire Prevention Week. In 1925, President Calvin Coolidge proclaimed Fire Prevention Week a national observance, making it the longest-running public health observance in our country. During Fire Prevention Week, children, adults, and teachers learn how to stay safe in case of a fire. Firefighters provide lifesaving public education in an effort to drastically decrease casualties caused by fires.
Fire Prevention Week is observed each year during the week of October 9th in commemoration of the Great Chicago Fire, which began on October 8, 1871, and caused devastating damage. This horrific conflagration killed more than 250 people, left 100,000 homeless, destroyed more than 17,400 structures, and burned more than 2,000 acres of land.