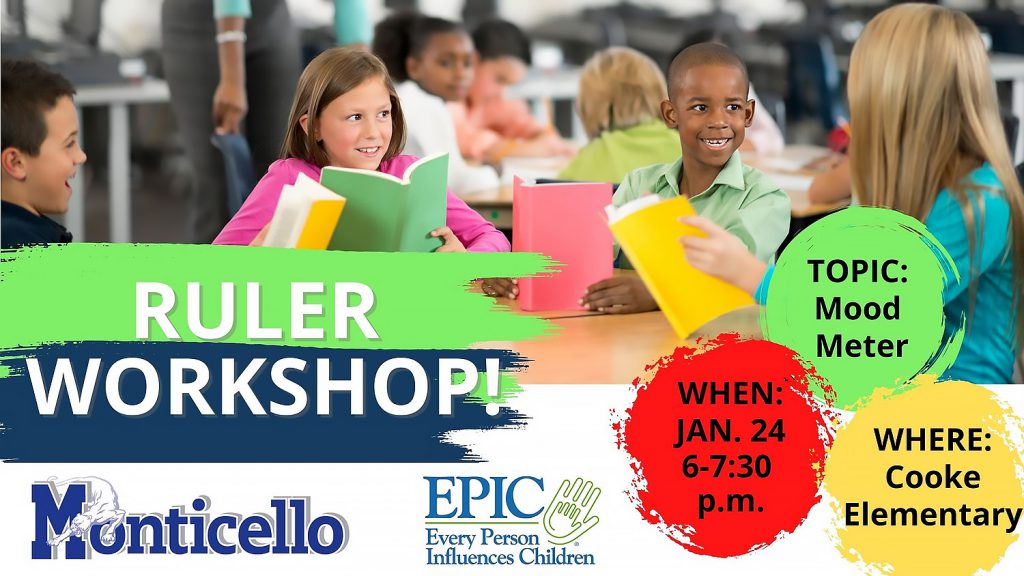 The Every Person Influences Children (EPIC) program will host a RULER Workshop for Monticello families at the George L. Cooke Elementary School on Tuesday, Jan. 24th from 6:00-7:30 p.m.
Participants will gather for a workshop on RULER and discuss the topic of the Mood Meter. Families will also:
Review the RULER method
Learn the 4 anchor tools of RULER
Learn why/how to use the Mood Meter
Practice
The workshop will be hosted by Elisa Mendels, Cooke Elementary SEW Facilitator. 
The event is free, but registration is required. Please email Jane Sorensen at JSorensen@k12mcsd.net to register or call (845) 807-6332 to reserve your spot.
View the event flier here.