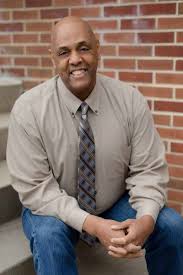 On Friday, Sept. 6 the Monticello Central School District Special Programs Department will host author and guest speaker Ron James for a special presentation , "Creating a Culture of Kindness". The assembly will take place at Monticello High School in the auditorium  from 6-7 p.m.
Before he was a motivational speaker and published author, Ron James was an addict and an inmate, cycling in and out of destructive situations that would ultimately lead to more than two decades spent behind bars. During his incarceration, he  eventually began to reflect upon his life with the help of various programs and organizations dedicated to supporting individuals in making positive life choices. After reading a book titled "How to Run Seminars and Workshops" by Rob Joelles, he was inspired to write his own story and did so with Mr. Joelles providing support and mentorship from afar. Through the process of writing, Mr. James was able to recognize the slew of poor choices that led to his incarceration and addiction and intentionally decided to choose a different path.
Since his release from prison in May of 2012, Mr. James has built a successful life and been invited to share his story with audiences across the United States.
"We are all exposed to a wide variety of people and situations, but we are responsible for the choices we make," he writes on his website. "After spending 25 years in and out of prison, I was finally challenged to write my book, titled "Choices." Every choice has a consequence – good or bad. Whether you decide to make good choices or bad choices, your life will be the result of those choices and consequences."
"We're excited to kick of the 2019-20 school year with Mr. James' presentation," Executive Director of Special, Summer and After-School Programs Dana Taylor said. "We hope that our students and their families leave inspired to choose KINDNESS".