The kindergarten teachers at Cooke Elementary School collaborated with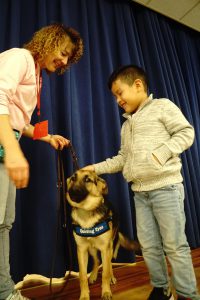 Barb Ward Blank to have her bring in her seeing eye dog in training. Students enjoyed meeting her and learning how the dog will collaborate with her human to make life easier to navigate.
Brianne Wood collaborated with her class to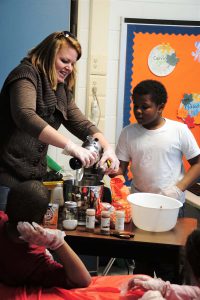 make gingerbread cookies. Tasks were assigned to each student, making the bigger job easier to accomplish. The result was delicious!