Anna-Marissa Estep is the new assistant principal at Monticello High School.
This may be a new position for Estep but she is a familiar face in the district, having taught science in both the high school and Robert J. Kaiser Middle School. Last year she was the Science Department Instructional Lead at the middle school.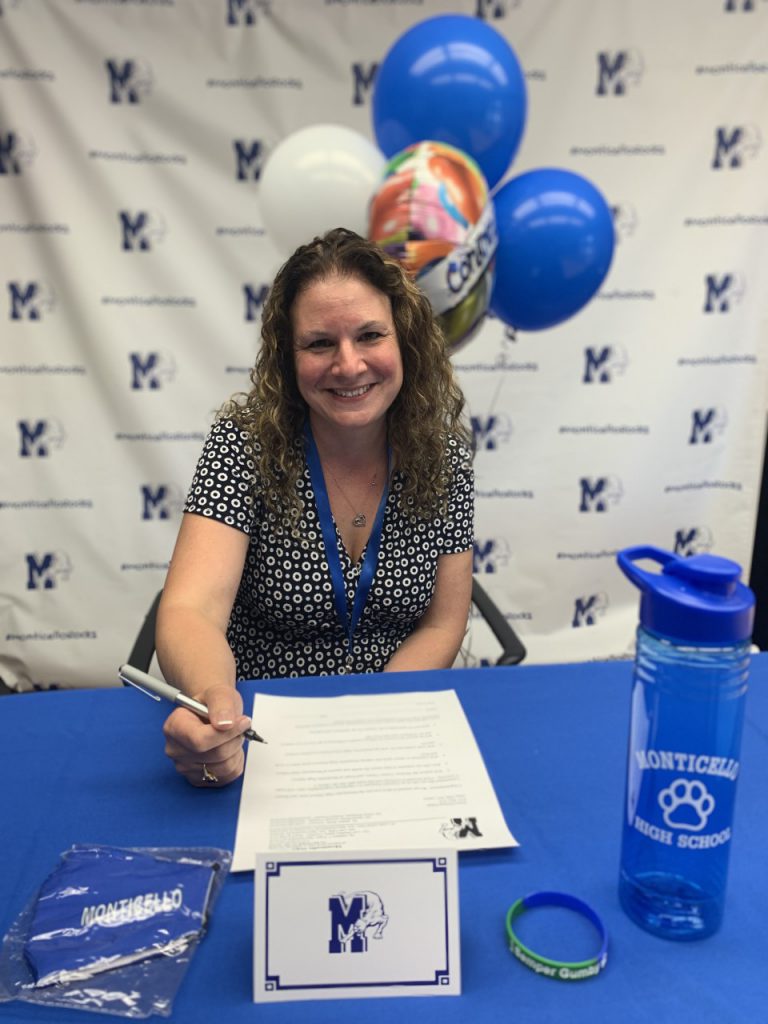 Estep has taught many science courses but primarily living environment.
"It's biology. It's fascinating. Everything alive around us is biology," she said. "It's the study of how we impact living systems, everything from genetics to the environment."
Estep is passionate about science and made the decision to move from the classroom to administration in an effort to have a wider impact.
"I want to have an impact on more than just the students in my classroom," she said. "I want to make a positive change for education and have a wider reach."
The move to high school assistant principal will allow her to do just that.
In addition to her work in the classroom, Estep was a class advisor to the students who are now seniors. She was a member of the Special Events Committee that plans the Student of Distinction Awards and the Blue and White Ceremony.
She also attends as many sporting events, concerts and other performances as she can to support students.
When she is not working, Estep is a runner – she has run a half marathon! She is the mom of four children, ranging in age from 12 to 26, and has three dogs and two cats.
"We are excited to welcome Anna-Marissa Estep as our new assistant principal at Monticello High School," said MHS Principal Stephen Wilder. "Mrs. Estep has taught biology at both the middle school and high school levels. She has demonstrated her passion and commitment for supporting the futures of our students here in Monticello." 
For her part, Estep is excited to be making the move.
"I am looking forward to returning to Monticello High School and working collaboratively with the teachers, administrators, secretaries and all staff to do great things to improve the lives of our students," she said. "It's a great team here at the high school."